Temple Isaiah is an inclusive and welcoming congregation. We encourage participation from all who seek a connection to Jewish life and want to be a part of our sacred community. We are committed to bring an open tent, a place that welcomes all people regardless of background, who are seeking a caring and compassionate congregation, dedicated to a contemporary, progressive and joyful expression of Judaism.
Click HERE to pledge your Kol Nidre Appeal
Please note we're working to update the dates on the form, but the form is working.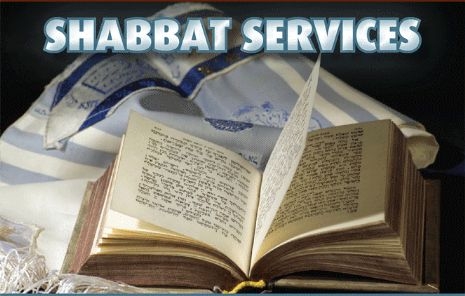 September 15th, 2023 at 7:30 PM
High Holiday Schedule of Services 2023/5784
Kol Nidre: Sunday, September 24th at 7:00pm
Yom Kippur: Monday, September 25th
Preliminary Service: 9:00am

Torah Service: 10:00am

Mincha: 4:30pm

Yizkor: 5:30pm

Neilah: 6:00pm
Erev Sukkot: Friday, September 29th
Erev Sukkot/Shabbat Services 7:30pm
Erev Sukkot/Shabbat Services
Saturday, September 30th at 10:30am
Second Day of Sukkot Service: Sunday, October 1st at 10:30am
Sukkot Community BBQ: Sunday, October 1st 2:00pm-5:00pm
Eighth Day of Sukkot/Shabbat/Shmini Atzeret and Yizkor:Saturday, October 7th 10:30am
Havdalah/Erev Simchat Torah Service and Celebration Saturday night, October 7th at 7:00pm
Simchat Torah: Sunday, October 8th
Click HERE to join us on Facebook Live for Services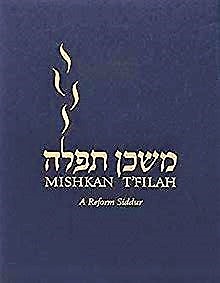 Click HERE to download tonight's prayer book
Rosh Hashana 2023 /
רֹאשׁ
הַשָּׁנָה
5784
The Jewish New Year
🍏🍯
Rosh Hashana for Hebrew Year 5784 begins at sundown on Friday, 15 September 2023 and ends at nightfall on Sunday, 17 September 2023.
Rosh Hashanah (Hebrew: ראש השנה), (literally "head of the year"), is the Jewish New Year. It is the first of the High Holidays or Yamim Noraim ("Days of Awe"), celebrated ten days before Yom Kippur. Rosh Hashanah is observed on the first two days of Tishrei, the seventh month of the Hebrew calendar. It is described in the Torah as יום תרועה (Yom Teruah, a day of sounding [the Shofar]).
Tanakh
Rosh Hashana I (on Shabbat) / רֹאשׁ הַשָּׁנָה יוֹם א׳ (בְּשַׁבָּת)
Saturday, 16 September 2023 / 1 Tishrei 5784
Torah Portion: Genesis 21:1-34; Numbers 29:1-6
Haftarah: I Samuel 1:1-2:10 · 38 p'sukim
Rosh Hashana II /
רֹאשׁ
הַשָּׁנָה
ב׳
Sunday, 17 September 2023
/ 2 Tishrei 5784
Torah Portion: Genesis 22:1-24; Numbers 29:1-6
Haftarah: Jeremiah 31:1-19 · 19 p'sukim
.
___________________________________________________________________
.
Join Rabbi Rosenberg at 10:30 am
Nosh and Drash Torah Study followed by joyous Shabbat worship
Torah study will continue after the Holidays
| | |
| --- | --- |
| | |
The High Holidays are here!

Please join us for Friday night Erev Rosh Hashanah/Shabbat Services on September 15th, beginning at 7:30pm, Following services, a special High Holiday treat will be passed out by the Temple Isaiah Auxiliary.

First Day Rosh Hashanah services begin on Saturday morning, September 16th at 9:00am for the preliminary service, followed by the Torah service at 10:00am. There will be a wonderful Kiddush lunch following the service, as we honor David and Jenny Bent, on the occasion of their recent marriage.

Second Day of Rosh Hashanah services begin on Sunday, September 17th at 9:00am followed by the Torah Service at 10:00am. Tashlich will take place at the conclusion of services in the Blindman garden

Our wonderfully talented musical team returns to the Bima:

Cantor Ken Cohen, Cantorial Soloist Dr. Sarah Sela, Pianist Joel Baker and Cellist Hillary Smith.

Nosh and Drash Torah Study will resume on Saturday morning, September 23rd at 10:30am.

Judaism 2.0: Jewish Observance in a Contemporary World is held on Wednesdays at 8:00pm on Zoom.

After the High Holidays, Jewish University is back, featuring some wonderful adult education classes, as well as religious school learning opportunities and B-Mitzvah preparation for the Temple's growing group of young people!

We are jammed packed with amazing programming, inspirational Shabbat services and uplifting Jewish cultural events, new Fall programming and classes.

Take a look through this week's Shabbat-O-Gram to see the incredible amount of offerings we have here at Temple Isaiah. Our wonderful community is growing and we want you to be part of it!!

Look for the first installment of the Rabbi's Table after the High Holidays. We will discuss timely Jewish topics affecting us here, Israel and around the world.

It is indeed our community that sustains and nourishes us. Let us continue to be there for each other both in times of joy and sorrow. Now more than ever, as we have safely opened our Temple to in-person services and events, let's make every effort to be present and engaged, for that is how we keep our congregation strong and vital.

We are blessed with such a special congregation here at Temple Isaiah, may we continue to be the vital Center for Jewish Life throughout the Coachella Valley for many years to come.

I am always available, if you would just would like to visit for a while, either in person or by phone, video chat or text/email. Please feel free to get in touch with me.

Join us, as we Renew, Rebuild and Rededicate.

Dr. Sarah joins me in wishing you a very happy, sweet and joyous new year.

L'shanah Tovah and Shabbat Shalom

Rabbi Steven Rosenberg
√
Have a question or just need to talk....

Please feel free to reach out to Rabbi Steven Rosenberg, he's here for all of us!

That includes YOU!
A big thank you to those that have purchased one of these very special leaves for your loved ones.
Wedding season is upon us!
Think of a leaf that will last a lifetime, as a
blessed gift to the couple!
Call the temple at 760-325-2281 to order now!
Thank you to the Jewish Federation of the Desert for all that you do to make our programming for the community stronger! We are proud to have the Jewish Federation of the Desert as our key sponsor for the Palm Springs Jewish Film Festival.
Auxiliary of Temple Isaiah
for more information please contact:
Temple Isaiah 760-325-2281
Sat, September 23 2023
8 Tishrei 5784
Today's Calendar
Temple Office Closed
High Holidays 2023/5784
Torah Study

: 10:30am
Havdalah

: 7:19pm
---
Friday Night
Candle Lighting

: 6:19pm
Wine and Cheese Happy Hour

: 7:00pm
Shabbat Service

: 7:30pm
Shabbat Day
Temple Office Closed
Torah Study

: 10:30am
Candle Lighting

: 7:09pm
Upcoming Programs & Events
---
This week's Torah portion is

Parshat Ha'Azinu
Candle Lighting
Havdalah
Motzei Shabbat, Sep 23, 7:19pm
Shabbat Shuva
View Calendar
Sat, September 23 2023 8 Tishrei 5784