IT'S FINALLY HAPPENING
CLICK HERE TO PURCHASE TICKETS!
Join Us For Opening Night
7th Annual Palm Springs Jewish Film Festival
See PSJFF.com
Please see below for VIRTUAL service information.
This weekend, choose any from any and/or all:
Friday Night Shabbat Service - 7:30PM
Saturday Torah Study - 10:00AM
Saturday Jewish University - 1:30PM
AND BRAND NEW....
Wednesday Coffee Conversation with the Rabbi - 1:00PM
If you need to reach Rabbi Steven Rosenberg his number is 956-566-9328.
Virtual Friday Night Shabbat Services
Friday, October 30th at 7:30 PM, Rabbi Rosenberg's topic:
After thousands of years, the voice of Abraham still resonates, perhaps today more than ever.

Click HERE to join us on Facebook Live for Services
&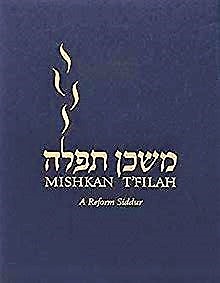 Click HERE to download tonight's prayer book
___________________________________________________________________
Virtual Nosh and Drash
Torah Study
with Rabbi Rosenberg set at 10:00am PDT
on Saturday mornings. (readings will appear on screen during Torah Study.)
Click HERE to join TORAH STUDY on ZOOM
Simchat Torah 2020 /

שִׂמְחַת תּוֹרָה 5781

I want you, says God to Abraham, to be different. Not for the sake of being different, but for the sake of starting something new: a religion that will not worship power and the symbols of power – for that is what idols really were and are. I want you, said God, to "teach your children and your household afterward to follow the way of the Lord by doing what is right and just" (Gen. 18:19).

Torah Commentary Link:

https://rabbisacks.org/wp-content/uploads/2020/10/The-Courage-not-to-Conform-Lech-Lecha-5781.pdf
_____________________________________________________________________
Virtual Jewish University:
Saturday, October31st 2020 at 1:30pm PDT with Rabbi Steven Rosenberg
We continue studying the Book of Joshua and the crossing of the Jordan River into Canaan. If the story sounds familiar, it is, because you read a different version in the Torah. (Sea of Reeds)
Click to join Jewish University on ZOOM!
__________________________________________________
If you are interested in becoming a board member,
please email temple@templeisaiahps.com and the Chairman of the Nominating Committee,
Burt Lewensohn
will get back with you to discuss the next steps!
Please turn in your applications by
Friday, November 6th!
We will be hosting committee interviews
in the month of November.
FROM THE DESK OF RABBI ROSENBERG
Dear congregants:
As we enter the fall and winter months with COVID-19 still with us, it seems that this pandemic has begun to increase again nationally. While we all long for the normalcy we had before this virus hit our shores, the reality is, we still have a long way to go.
I mention this because our most potent weapon to fend off this terrible disease is to follow the strict protocol from the CDC and local government, along with the wisdom of our Jewish tradition.
While we all miss the wonderful onegs, kiddushes and potluck Shabbatot from the last few years, that reality simply is not possible. So let me be clear and unambiguous: Going forward, we simply cannot serve food at services and other events until this pandemic is over. It is simply not safe while we are still threatened by COVID-19.
As a synagogue and a Jewish Community Center, we must honor the tenants of shmirat ha-nefesh (to protect life) which mandates to put the wellbeing of our entire congregation first.
I am extremely proud and inspired by our Temple's strength, courage and cohesiveness during this crisis.
You may bring your own bottled water to an outside Shabbat service or event. Bathrooms will still be available inside the Temple.
With God's help and our community's ingenuity, creativity and caring, we will continue to go forward, together.
In friendship,
Rabbi Steven Rosenberg
Mitchel Karp, Temple President
Sat, October 31 2020
13 Cheshvan 5781
Today's Calendar
Temple Closed

: 12:00a
Havdalah

: 6:32p
---
Friday Night
Shabbat Day
Temple Closed

: 12:00a
Havdalah

: 5:26p
Upcoming Programs & Events
---
Candle Lighting
Havdalah
Motzei Shabbat, Oct 31, 6:32p
Shabbat Mevarchim
View Calendar
Sat, October 31 2020 13 Cheshvan 5781