Temple Isaiah is an inclusive and welcoming congregation. We encourage participation from all who seek a connection to Jewish life and want to be part of our sacred community. We are committed to being an open tent, a place that welcomes all people regardless of background, who are seeking a caring and compassionate congregation, dedicated to a contemporary, progressive and joyful expression of Judaism.
Please see below for VIRTUAL service information.
This weekend, choose any from any and/or all:
Friday Night Shabbat Service - 7:30PM
Saturday Torah Study - 10:00AM
Saturday Jewish University - 1:30PM.
If you need to reach Rabbi Steven Rosenberg his number is 956-566-9328.
Join us this Shabbat on Zoom. On June 4 and June 18 join us outside in our parking lot Sanctuary for Live Shabbat Under the Stars at 7:30 PM.
Friday, June 4th at 7:30 PM
Hope is the engine that makes tomorrow possible.

Click HERE to join us on Facebook Live for Services
&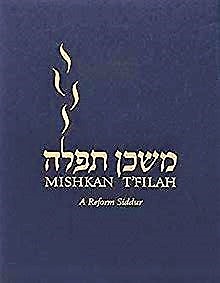 Click HERE to download tonight's prayer book
___________________________________________________________________
Virtual Nosh and Drash
Torah Study
with Rabbi Rosenberg set at 10:00am PDT
on Saturday mornings. (readings will appear on screen during Torah Study.)
Caleb hushed the people before Moses and said, "Let us, by all means, go up, and we shall gain possession of it, for we shall overcome it" (Numbers 13:30). Caleb's optimism and confidence stood in stark contrast to the cynicism of the other spies.
https://rabbisacks.org/wp-content/uploads/2021/05/Confidence-Shelach-Lecha-5781.pdf
Click HERE to join TORAH STUDY on ZOOM
_____________________________________________________________________
Virtual Jewish University:
Saturday, June 4th, 1:30 PM
Please join us for Jewish University this Saturday at 1:30pm, as we explore the history of anti-Semitism in the United States. We will also be looking at the current uptick of Jewish hate crimes across the nation.
Click to join Jewish University on ZOOM!
__________________________________________________
FROM THE DESK OF RABBI ROSENBERG
Join us for Shabbat Under the Stars, This Friday night, June 4th at 7:30pm. Please make sure you bring a face covering, as well as lots of ruach (spirit). We also stream the service on Facebook Live.
Our last outside Friday night service saw great attendance and participation, as we welcomed all of our new Temple members. It was a truly joyous evening.
We will be having Shabbat Morning Services under the Big Tent, this Saturday, June 5th at 10:00am, along with Torah Study. We hope to see you there.
A reminder that our bereavement group is held
on Wednesdays at 7:30pm. This group is for anyone going through many different kinds of loss and grief. We will begin weekly on a private Zoom channel. Please email me at rabbisteven.rosenberg@gmail.com if you are interested in joining the group. You can also click on the Zoom link in this edition of the Shabbat-O-Gram.
Join me for Jewish University, this Saturday at 1:30pm, as we continue our series looking into the history of Anti-Semitism in the United States. We will look how the past certainly plays a role in what is happening today, in terms of the escalating hate crimes throughout our country.
We truly are privileged to be part of such a Vital Center for Jewish Life. Let us continue to build, grow and thrive.
Shabbat Shalom,
Rabbi Steven Rosenberg
Have a question or just need to talk....

Please feel free to reach out to Rabbi Steven Rosenberg, he's here for all of us!

That includes YOU!
Contribute to our Gesher Fund!
All new Coffee with the Rabbi coming soon!

Stay tuned for details... new date and time!
S
Sisterhood of Temple Isaiah
for more information please contact:
Melanie at 817 422-2547
or Kerry at 949 910-4956
Update this content.
Mon, June 21 2021
11 Tammuz 5781
Today's Calendar
---
Friday Night
Shabbat Day
Temple Closed

: 12:00am
Havdalah

: 8:45pm
Candle Lighting
Havdalah
Motzei Shabbat, Jun 26, 8:45pm
Fast of Tammuz
View Calendar
Mon, June 21 2021 11 Tammuz 5781