Temple Isaiah is an inclusive and welcoming congregation. We encourage participation from all who seek a connection to Jewish life and want to be a part of our sacred community. We are committed to bring an open tent, a place that welcomes all people regardless of background, who are seeking a caring and compassionate congregation, dedicated to a contemporary, progressive and joyful expression of Judaism.
Please see below for IN-PERSON service information.
This weekend, choose from any and/or all:
Friday Night's:
Wine & Cheese Happy Hour - 7:00pm
Shabbat Service - 7:30PM
SATURDAY'S:
Nosh & Drash 10:00am
Shabbat Service and Study
Join Rabbi Steven Rosenberg
If you need to reach Rabbi Steven Rosenberg please call/text 956-566-9328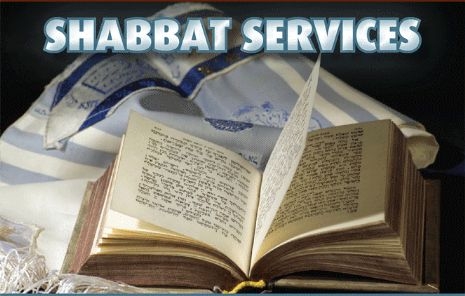 Friday, March 10, 2023 at 7:30 PM

join Rabbi Rosenberg this Friday night Shabbat along with our pianist Joel Baker.
The true difference between building a Mishkan (sanctuary) or a Golden Calf.

Click HERE to join us on Facebook Live for Services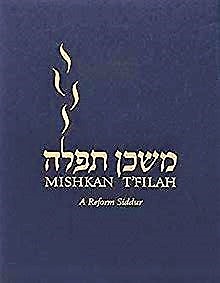 Click HERE to download tonight's prayer book
___________________________________________________________________
.
Join Rabbi Rosenberg at 10:30 am
Nosh and Drash Torah Study followed by joyous Shabbat worship

Breakfast, Torah Discussion and schmoozing.
Shabbat Service and Study
Join Rabbi Rosenberg at 10:30 AM
Numbers 19:1-22
Ki-Tisa ("When You Elevate") opens as God tells Moses to collect a half-shekel donation from all Israelites and to anoint the Mishkan (Tabernacle), its vessels, and the priests. The Israelites worship the golden calf and Moses breaks the tablets. Moses beseeches God to forgive, and returns with a second set of tablets. [1]
Haftarah for Ashkenazim*: Ezekiel 36:16-38 · 23 p'sukim *Shabbat Parah
Haftarah for Sephardim*: I Kings 18:20-39 · 20 p'sukim
https://reformjudaism.org/learning/torah-study/torah-commentary/concrete-relationship-god
Click HERE to join TORAH STUDY on ZOOM
Shabbat Shalom,
Rabbi Steven Rosenberg
Please join us this Friday night, March 10th, at 7:00pm for an exceptional wine and cheese happy hour. We then gather for a very inspirational erev Shabbat service at 7:30pm, followed by a robust and festive oneg.
Dr. Sarah Sela joins me on the bima as our cantorial soloist, accompanied by Pianist Joel Baker.
My Friday Night Topic:
The true difference between building a Mishkan (sanctuary) or a Golden Calf.
Nosh and Drash Torah Study begins at 10:30am this Saturday morning, March 11th. Join us for lively discussion, great learning and lots of Noshing. I am happy to say that our numbers are growing. We would love to see you there!
Judaism 2.0: The Jewish Home in a contemporary world is held on Wednesdays at 8:00pm on Zoom
This class is perfect for those who are continuing the introduction to Judaism cycle, as well as anyone else who would like to learn both the traditional and modern/progressive understanding of Jewish ritual, culture and spirituality.
Yes there will be a Community Passover Seder this year!! Plan on joining us for the first night of Pesach, Wednesday, April 5th at 6:00pm. It will be catered by Manhattan in the Desert. Our Seder will be an amazing night of community, friendship, participation and a great Passover meal!! Please RSVP early, as I am sure we will be filling up fast. Additionally, you can become a Seder sponsor, look for details how you can help.
We are jammed packed with amazing programming, inspirational Shabbat services and uplifting Jewish cultural events. Take a look through this week's Shabbat-O-Gram to see the incredible amount of offerings we have here at Temple Isaiah. Our wonderful community is growing and we want you to be part of it!!
Our Bereavement Group will start up again soon. More information to come. Please email me at rabbisteven.rosenberg@gmail.com if you would like to participate.
It is indeed our community that sustains and nourishes us. Let us continue to be there for each other both in times of joy and sorrow. Now more than ever, as we have safely opened our Temple to in-person services and events, let's make every effort to be present and engaged, for that is how we keep our congregation strong and vital.
We continue to wish Doug Refuah Shelaymah, may God bless him with strength and health, both of body and spirit. It is wonderful to see Doug back at Shabbat services!!
We are blessed with such a special congregation here at Temple Isaiah, may we continue to be the vital Center for Jewish Life throughout the Coachella Valley for many years to come.
I am always available, if you would just would like to visit for a while, either in person or by phone, video chat or text/email. Please feel free to get in touch with me.
Join us, as we Renew, Rebuild and Rededicate.
Shabbat Shalom,
Rabbi Steven Rosenberg
Click HERE to on Wednesdays at 7:30 PM to join Zoom for the Bereavement Group.
The Temple's Bereavement Group, led by Rabbi Steven Rosenberg, meets each Wednesday and is open to those who have experienced any kind of loss. this has been a challenging year, especially with the pandemic. Our group will be a safe, caring and compassionate environment to explore grief and healing. To participate, email the Rabbi at rabbisteven.rosenberg@gmail.com
Have a question or just need to talk....

Please feel free to reach out to Rabbi Steven Rosenberg, he's here for all of us!

That includes YOU!
A big thank you to those that have purchased one of these very special leaves for your loved ones.
Wedding season is upon us!
Think of a leaf that will last a lifetime, as a
blessed gift to the couple!
Call the temple at 760-325-2281 to order now!
Sisterhood of Temple Isaiah
for more information please contact:
Wendy Solomon 760-413-2629
Mon, March 20 2023
27 Adar 5783
Today's Calendar
---
Friday Night
Candle Lighting

: 6:46pm
Wine and Cheese Happy Hour

: 7:00pm
Shabbat Service

: 7:30pm
Shabbat Day
Temple Office Closed
Torah Study

: 10:00am
Havdalah

: 7:39pm
Upcoming Programs & Events
---
This week's Torah portion is

Parshat Vayikra
Candle Lighting
Havdalah
Motzei Shabbat, Mar 25, 7:39pm
Rosh Chodesh Nisan
View Calendar
Mon, March 20 2023 27 Adar 5783