Temple Isaiah is an inclusive and welcoming congregation. We encourage participation from all who seek a connection to Jewish life and want to be part of our sacred community. We are committed to being an open tent, a place that welcomes all people regardless of background, who are seeking a caring and compassionate congregation, dedicated to a contemporary, progressive and joyful expression of Judaism.
JOIN US FOR "IN CONVERSATION WITH THE RABBI"
Click HERE to register for In Conversation with Dr. Alan Abrams
Please see below for VIRTUAL service information.
This weekend, choose any from any and/or all:
Friday Night Shabbat Service - 7:30PM
Saturday Torah Study - 10:00AM
Saturday Jewish University - 1:30PM.
Wednesday Coffee Conversation with the Rabbi - 1:00PM
If you need to reach Rabbi Steven Rosenberg his number is 956-566-9328.
Join us for the Shabbat Under the Stars in our Outdoor Sanctuary located in our Parking Lot at Temple Isaiah every other week, a live service! The next Shabbat under the stars will be March 6th at 7:30 p.m.
Friday, February 26th, at 7:30 PM, Rabbi Steven Rosenberg
The Ner Tamid (The Eternal light) what is the lesson we can learn by keeping the flame always lit?

Click HERE to join us on Facebook Live for Services
&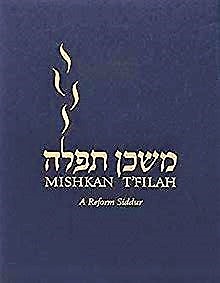 Click HERE to download tonight's prayer book
___________________________________________________________________
Virtual Nosh and Drash
Torah Study
with Rabbi Rosenberg set at 10:00am PDT
on Saturday mornings. (readings will appear on screen during Torah Study.)
Click HERE to join TORAH STUDY on ZOOM
_____________________________________________________________________
Virtual Jewish University:
Saturday at 1:30pm PDT with Rabbi Steven Rosenberg
Welcome to the School of Passover Studies!!
What is the difference between Kosher and Kosher for Passover? (Kosher L'Pesach). It all starts with....just what is Matzah?
Click to join Jewish University on ZOOM!
__________________________________________________
FROM THE DESK OF RABBI ROSENBERG
From the Desk of Rabbi Steven Rosenberg:
From the Desk of Rabbi Steven Rosenberg
Dear Friends:

Despite the Pandemic, Temple Isaiah continues have a robust schedule of activities, both safely in person and on-line.
A week does not go by, without someone letting us know how grateful they are that we "did not turn our lights off," during COVID-19, in fact we have made them brighter!
Just look the next few months of programming:
Join us this Friday night, February 25th, for Erev Shabbat services at 7:30pm on Facebook Live.
The next Shabbat Under the Stars will take place on Friday night, March 5th at 7:30PM, in our parking lot/outside sanctuary. The nights are beginning to be not as cold at the start of the service, but you will still need a coat and of course a face covering, as well as lots of ruach (spirit). We also stream the service on Facebook Live, however, this a great way to be safely together as community on Shabbat.
THE WHOLE MEGILLAH!!
We will be reading the WHOLE MEGILLAH on Erev Purim, over Zoom on Thursday night, February 25th at 7:00pm. Bring your own graggers and Hamentachen!!
I will be in Conversation With Dr. Alan Abrams on Sunday, April 28th at 4:00pm, talking about colon cancer, how preventable it is and how to detect some early warning signs. Join us on Zoom for this very important discussion
Yes it is true that Passover falls out in March this year. Due to the pandemic, we will be having our first night Pesach community Seder on Zoom and will be highly interactive and participatory. Plan on joining us Saturday March 27th, beginning at 6:30pm. We would love to have many people participate, so please contact me if your are interested in doing a reading.
Our Palm Springs Jewish Film Festival will feature an online format for the week of April 18th along with opportunities to discuss selected films with several of the producers and directors. This is not to be missed!!
Also, note the following dates for these very popular events:
April 9-18 Modernism Week
April 11 Fashion show
April 17-18 A Curated Collection
Coffee with the Rabbi will be changing to a twice a month format in the evenings, which will be topical and discussion oriented. Watch for more news on this innovative new series starting later in March.
Despite the challenges of a pandemic, we are truly thriving as a community and continue to be the vibrant Center of Jewish Life for the Coachella Valley and beyond.
Shabbat Shalom,
Rabbi Steven Rosenberg
Have a question or just need to talk....

Please feel free to reach out to Rabbi Steven Rosenberg, he's here for all of us!

That includes YOU!
Update this content.
At "A Night Out On The Town," guests will stroll down memory lane as they view iconic fashions from the past in this exciting fashion retrospective that spans decades. The event will take place at Temple Isaiah, a midcentury building in downtown Palm Springs. Guests are encouraged to attend wearing their finest vintage apparel. After they enjoy a glass of wine, bubbly or beverage and an assortment of sweets in an outdoor pavilion, they will be escorted to the spacious and stunning 1000-seat Bochner Auditorium where they can view this amazing fashion production while observing social distance protocols in accordance with state and local health guidelines. The alternative will be a completely outside event if mandated by state guidelines.
Following the show, guests will be able to participate in a lively Q &A with celebrity stylist Neil Cohen, who will answer fashion questions and make predictions about the future of fashion. Guests will be able to shop before the show for great vintage, and after the show to purchase pieces from the show at the Mitchells Palm Springs Pop Up Shop. A portion of proceeds from this event will be donated to Temple Isaiah.

The guided tour of Temple Isaiah, a stunning architectural masterpiece, contrasts the E. Stewart Williams modernist-designed 1950s Al Liberman Chapel with the 1980s west-facing addition. The addition, originally conceived in 1971 by Donald Wexler and later in 1982 designed by David Christian to meet the growing needs of the congregation, has a magnificent panoramic window view of the San Jacinto Mountains. The Bochner Sanctuary features a colorful centerpiece ark by Israeli born sculptor and kinetic artist Yaacov Agam. The tour will include the history of sanctuary design and a Rabbi Rosenberg will speak briefly on how the pandemic reinvigorated religion and discussion to follow.
$35
https://modtix.com/f/mw21/past-present
Things to Know
This event is for all ages.
Face coverings required for guests over 2 years old prior to entering Temple Isaiah. Hand sanitizers are located on the wall as you enter. There will be directional signs or ground markings
This event may be held outside depending on the health regulations at the time of the event.
Free parking is available in Temple Isaiah's parking lot and surrounding streets.
Handicap parking is available.
This event is wheelchair accessible.
The organizer of this event is Temple Isaiah.
Event Check-in Location
Temple Isaiah, 332 West Alejo Road, Palm Springs, CA 92262
Contribute to our Gesher Fund!
All new Coffee with the Rabbi coming soon!

Stay tuned for details... new date and time!
S
Sisterhood of Temple Isaiah
for more information please contact:
Melanie at 817 422-2547
or Kerry at 949 910-4956
Update this content.
Mon, March 1 2021
17 Adar 5781
Today's Calendar
---
Friday Night
Shabbat Day
Temple Closed

: 12:00a
Havdalah

: 6:24p
Upcoming Programs & Events
---
Candle Lighting
Havdalah
Motzei Shabbat, Mar 6, 6:24p
Parshat Parah
View Calendar
Mon, March 1 2021 17 Adar 5781