Temple Isaiah is an inclusive and welcoming congregation. We encourage participation from all who seek a connection to Jewish life and want to be part of our sacred community. We are committed to being an open tent, a place that welcomes all people regardless of background, who are seeking a caring and compassionate congregation, dedicated to a contemporary, progressive and joyful expression of Judaism.
All adults and teenagers (12+) must be fully vaccinated against COVID-19 to attend services.
Proof of Vaccination is required and can be shown at the door.
Please see below for IN-PERSON service information.
This weekend, choose from any and/or all:
Friday Night's:
Wine & Cheese Happy Hour - 7:00pm
Shabbat Service - 7:30PM
SATURDAY'S:
Nosh & Drash 10:00am
Shabbat Service and Study
Join Rabbi Steven Rosenberg
If you need to reach Rabbi Steven Rosenberg please call/text 956-566-9328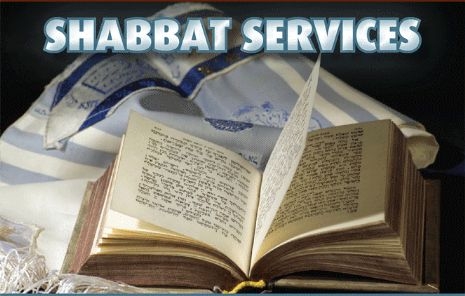 Friday, December 2, 2022 at 7:30 PM

With the rising tide of antisemitism, we need vibrant Jewish institutions now more than ever. Jacob found his inspiration for continuity on a very special mountain. Where do we find ours?

join Rabbi Rosenberg this Friday night Shabbat!along with our pianist Joel Baker.

Click HERE to join us on Facebook Live for Services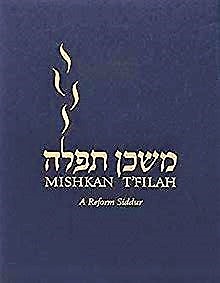 Click HERE to download tonight's prayer book
___________________________________________________________________
.
Join Rabbi Rosenberg at 10:00am
Nosh and Drash Torah Study followed by joyous Shabbat worship
Vayetzei 5783 / וַיֵּצֵא
3 December 2022 / 9 Kislev 5783Parashat Vayetzei is the 7th weekly Torah portion in the annual Jewish cycle of Torah reading.
Genesis 28:10-32:3
Haftarah for Ashkenazim: Hosea 12:13-14:10 · 28 p'sukim
Haftarah for Sephardim: Hosea 11:7-12:12 · 17 p'sukim
Vayetzei ("He Went Out") opens as Jacob dreams about angels going up and down a ladder, and then continues on his journey toward the home of his uncle Laban. During years of indentured servitude, Jacob marries Laban's daughters Leah and Rachel, bearing children with them and with their maidservants, Bilhah and Zilpah. [1]
https://reformjudaism.org/learning/torah-study/torah-commentary/divine-moment-when-heaven-and-earth-touch
Click HERE to join TORAH STUDY on ZOOM
FROM THE DESK OF RABBI STEVEN ROSENBERG
Please join us this Friday night, December 9th at 7:00pm for an exceptional wine and cheese happy hour. We then gather for a very inspirational erev Shabbat service at 7:30pm, followed by a wonderful Oneg, sponsored by Mark Krasne, in memory of his late husband, Stephen G Reiman, z"l.

Dr. Sarah Sela joins me on the bima,

as our Cantorial Soloist, accompanied by pianist Joel Baker.

My Friday Night Topic will be:

Sometimes we are children of Jacob: wrestlers, reachers, strugglers. Sometimes we are Israel: achievers, overcomers. Both can be a blessing.

Nosh and Drash Torah Study begins at 10:30am this Saturday morning, December 10th, followed by joyous Shabbat prayer. Very interesting topic this week! We will look at Parashat Vayishlach

[Jacob] Sent

Genesis 32:4−36:43

We will also look at the Book of Maccabees, as Chanukah is right around the corner!

Our Adult B'nai Mitzvah program begins December 17th. If you would like to be part of this wonderful class, please contact me via email at rabbisteven.rosenberg@gmail.com or via phone/text at 956.566.9328

Please let me know by the Second week of December if you would like to be part of the class.

Do you Chanu-Que? Then plan on attending our 2nd annual Chanukah BBQ on December 18th at 3:00pm. Lots of great food, singing, the lightning of our new Giant menorah, Jewperdy and…..wait for It, the return of Chanukah Bingo!!

We will be having a major speaker from StandWithUs in January, who will be discussing the alarming rate antisemitism has grown both in the U.S. and abroad. Check the ad in this edition of the Shabbat-O-Gram.

Judaism 2.0: The Jewish Home in a contemporary world will begin on Zoom, Wednesdays at 7:30pm beginning on December 7th, 2022. This class is perfect for those who our continuing the introduction to Judaism cycle, as well as anyone else who would like to learn both the traditional and modern/progressive understanding of Jewish ritual, culture and spirituality.

It is indeed our community that sustains and nourishes us. Let us continue to be there for each other both in times of joy and sorrow. Now more than ever, as we have safely opened our Temple to in-person services and events, let's make every effort to be present and engaged, for that is how we keep our congregation strong and vital.

We continue to wish Doug Refuah Shelaymah, may God bless him with strength and health, both of body and spirit. It is wonderful to see Doug back at Shabbat services!!

We are blessed with such a special congregation here at Temple Isaiah, may we continue to be the vital Center for Jewish Life throughout the Coachella Valley for many years to come.

Please call the office at:

760.325.2281 or visit or website www.templeisaiahps.com to make a secure donation.

We truly thank you.

I am always available, if you would just would like to visit for a while, either in person or by phone, video chat or text/email. Please feel free to get in touch with me.
Shabbat Shalom
Steven Rosenberg
rabbisteven.rosenberg@gmail.com
956.566.932
Click here to join Re-Introduction to Judaism!
Coming December 2022

Board elections will be here before you know it. If you would like to be a part of the board, please email our Executive Administrator Shawna Owens.
Click HERE to on Wednesdays at 7:30 PM to join Zoom for the Bereavement Group.
The Temple's Bereavement Group, led by Rabbi Steven Rosenberg, meets each Wednesday and is open to those who have experienced any kind of loss. this has been a challenging year, especially with the pandemic. Our group will be a safe, caring and compassionate environment to explore grief and healing. To participate, email the Rabbi at rabbisteven.rosenberg@gmail.com
Have a question or just need to talk....

Please feel free to reach out to Rabbi Steven Rosenberg, he's here for all of us!

That includes YOU!
A big thank you to those that have purchased one of these very special leaves for your loved ones.
Wedding season is upon us!
Think of a leaf that will last a lifetime, as a
blessed gift to the couple!
Call the temple at 760-325-2281 to order now!
Sisterhood has reorganized
Congratulations to the newly elected officers:
President, Linda Lewensohn

Vice President, Melanie Garver

Secretary, Robyn Elzufon

Treasurer, Wendy Solomon
Membership Chair: Kerry Turner
Sisterhood has BIG plans** for a busy year and hope you will join the upcoming events for the new year.
Can't wait to see you!
**Proof of vaccination is required
Click on the Sisterhood application to download.
Sisterhood of Temple Isaiah
for more information please contact:
Linda Lewensohn 818-469-0558
Fri, December 9 2022
15 Kislev 5783
Today's Calendar
Candle Lighting

: 4:23pm
Wine and Cheese Happy Hour

: 7:00pm
Shabbat Service

: 7:30pm
---
Friday Night
Candle Lighting

: 4:23pm
Wine and Cheese Happy Hour

: 7:00pm
Shabbat Service

: 7:30pm
Shabbat Day
Temple Office Closed
Torah Study

: 10:00am
Havdalah

: 5:18pm
Upcoming Programs & Events
---
This week's Torah portion is

Parshat Vayishlach
Candle Lighting
Havdalah
Motzei Shabbat, Dec 10, 5:18pm
Shabbat Mevarchim
View Calendar
Fri, December 9 2022 15 Kislev 5783