Temple Isaiah is an inclusive and welcoming congregation. We encourage participation from all who seek a connection to Jewish life and want to be part of our sacred community. We are committed to being an open tent, a place that welcomes all people regardless of background, who are seeking a caring and compassionate congregation, dedicated to a contemporary, progressive and joyful expression of Judaism.
Please see below for VIRTUAL service information.
This weekend, choose any from any and/or all:
Friday Night Shabbat Service - 7:30PM
Saturday Torah Study - 10:00AM
Saturday Jewish University - 1:30PM.
If you need to reach Rabbi Steven Rosenberg his number is 956-566-9328.
Friday, September 17th at 7:30 PM
In Deuternomy Moses finds his voice, which is a powerful lesson for all of us.

Click HERE to join us on Facebook Live for Services
&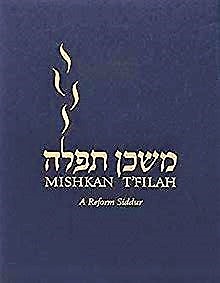 Click HERE to download tonight's prayer book
We have been offered 6 sets of free tickets. If you are interested in obtaining one of the sets contact garibaldiprod@aol.com. Also, if you go see it please contact Doug Morton with feedback as to if this might fit in our program next year for the Palm Springs Jewish Film Festival at dmorton@templeisaiahps.com to give feedback.
HIGH HOLIDAY FOOD DRIVE
Please help make this New Year truly joyful and sweet for everyone. Don't forget to pick up a bag donated by Trader Joe's, fill it and return it to our Lobby so that we may share our bountiful blessings with those who are less fortunate. You may also send a check Temple Isaiah with a notation that it is to be used for the Food Drive.
___________________________________________________________________
Virtual Nosh and Drash
Shabbat Service with Torah Study
with Rabbi Rosenberg set at 10:00am PDT
on Saturday mornings. (readings will appear on screen during Torah Study.)
.
Parashat Ha'Azinu sets out the Song of Moses — an indictment of the Israelites' sins, a prophecy of their punishment, and a promise of God's ultimate redemption of them. [1]
Click HERE to join TORAH STUDY on ZOOM
.Join us on Zoom for a very special "In Conversation," on Selichot evening, Saturday night, August 28th at 8:00 pm, followed by our Selichot service.
You will get a chance to virtually meet and talk with our outstanding Cantorial and Musical Team, as Rabbi Steven Rosenberg introduces them to the congregation. This year Rabbi Rosenberg will be joined by the incomparable Hazzan Star Wahnon, Celebrated Pianist Dr. Rosiland Wong, the amazing Cellist, Hilary Smith, additional Tefilah, Haftarah, Dr. Sarah Sela and ba'at Shacharit, Ba'ai Tekiyah David Bent.
This is going to be a truly wonderful High Holiday season!
Zoom link ill be sent next week.
Join
ZOOM link will be sent next week.
_____________________________________________________________________
Virtual Jewish University:
Saturday, July30th, 1:30 PM
We will continue classes in the Fall
Click to join Jewish University on ZOOM!
__________________________________________________
FROM THE DESK OF RABBI ROSENBERG
Dear Friends,
Please join us this Friday night, for Erev Shabbat services at 7:30pm on Facebook Live.
Torah Study this Saturday morning at 10:00am on Zoom.
Please join us this Friday night, for Erev Shabbat services at 7:30pm on Facebook Live.
Torah Study this Saturday morning at 10:00am on Zoom.
Kol Nidre services will begin at 7:00pm on Wednesday, September 15th and Yom Kippur services will start on Thursday, September 16th at 9:00am for the preliminary service and 10:00am for the Torah service.
We are very excited about coming back together for in-person services for those who are fully vaccinated this High Holiday season. Please remember that all Rosh Hashanah and Yom Kippur services, including Kol Nidre, will also be broadcast on our Facebook page, Temple Isaiah Palm Springs.
As I have mentioned often, from a Jewish perspective, being fully vaccinated and wearing a mask to protect yourself and others during this COVID-19 pandemic is not an option. Jewish law would consider it a Mitzvah or moral obligation. This class of commandments is known as shmirat ha-nefesh; literally, protecting life. It is derived from a biblical verse which teaches, "Be cautious with yourself and seriously guard your life" (Deuteronomy 4:9).
I wish to thank Temple President Mitchel Karp for always going "above and beyond, as well as his tremendous leadership; our outstanding board, for being willing to serve as good stewards of our congregation and legacy; executive director Doug Morton and office manager Shawna Owens for their boundless energy and tremendous dedication in keeping Temple Isaiah beautifully functioning on a daily basis. Our Sisterhood, volunteers and so many others who are there for us at a moment's notice. Miriam Bent, is there with her wisdom, knowledge and love of Judaism. Thanks to Caryl Olins who is heading up our team of ushers. Additionally, a special thank you to Chris Segura, our facilities person, who has been such great addition to our Temple staff.
I wish to also thank our tremendously talented and inspirational cantorial and musical team this year: Hazzan Star Wahnon, Dr. Rosalind Wong, Dr. Sarah Sela and David Bent.
May we all be inscribed and sealed for a new year, filled with strength, health, wisdom and love.
G'mar Hatimah Tovah,
Rabbi Steven Rosenberg
rabbisteven.rosenberg@gmail.com
956.566.9328
L
Click HERE to on Wednesdays at 7:30 PM to join Zoom for the Bereavement Group.
The Temple's Bereavement Group, led by Rabbi Stevewn Rosenberg, meets each Wednesday and is open to those who have experienced any kind of loss. this has been a challenging year, especially with the pandemic. Our group will be a safe, caring and compassionate environment to explore grief and healing. To participate, email the Rabbi at rabbisten.rosenberg@gmail.com.
Have a question or just need to talk....

Please feel free to reach out to Rabbi Steven Rosenberg, he's here for all of us!

That includes YOU!
Contribute to our Gesher Fund!
All new Coffee with the Rabbi coming soon!

Stay tuned for details... new date and time!
S
Sisterhood of Temple Isaiah
for more information please contact:
Melanie at 817 422-2547
or Kerry at 949 910-4956
Update this content.
Mon, September 27 2021
21 Tishrei 5782
Today's Calendar
Temple Closed

: 12:00am
Candle Lighting

: 6:22pm
---
Friday Night
Candle Lighting

: 6:16pm
Shabbat Service

: 7:30pm
Shabbat Day
Temple Closed

: 12:00am
Torah Study

: 10:00am
Havdalah

: 7:06pm
Upcoming Programs & Events
---
This week's Torah portion is

Parshat Bereshit
Candle Lighting
Havdalah
Wednesday, Sep 29, 7:10pm
Hoshana Rabah
View Calendar
Mon, September 27 2021 21 Tishrei 5782