Temple Isaiah is adhering to the Palm Springs City Council Directive to "Shelter in Place!"
Therefore, services will be virtual until futher notice.
Please see below for VIRTUAL service information.
This weekend, choose any from any and/or all:
Friday Night Shabbat Service - 7:30PM
Saturday Torah Study - 10:00AM
Saturday Jewish University - 1:30PM
AND BRAND NEW....
Wednesday Coffee Conversation with the Rabbi - 1:00PM
If you need to reach Rabbi Steven Rosenberg his number is 956-566-9328.
If you have any questions regarding the postponed Jewish Film Festival (currently planned October 4-7) please call us after June 1.
Virtual Friday Night Shabbat Services
June 26, 2020 at 7:30PM
Rabbi Rosenberg's topic: The Sages said (in Pirkei Avot 5:17) that Korach's story is a great esample of an argument not for the sake of heaven. So, what does an argument for the sake of heaven look like?
https://m.facebook.com/templeisaiahpalmsprings/?ref=bookmarks
Click HERE to join us on Facebook Live for Services
&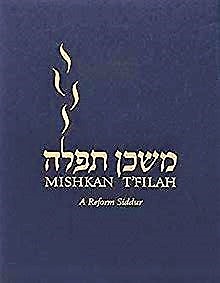 Click HERE to download tonight's prayer book
___________________________________________________________________
Virtual Nosh and Drash
Torah Study
June 27, 2020
with Rabbi Rosenberg set at 10:00am PDT
on Saturday mornings. (readings will appear on screen during Torah Study)
| | |
| --- | --- |
| How Jewish Culture, Customs and Bubbe-Meises have informed Jewish ritual and tradition. | |
Click HERE to join TORAH STUDY on ZOOM
_____________________________________________________________________
Virtual Jewish University:
Saturday, June 27 2020 at 1:30pm PDT with Rabbi Steven Rosenberg
We will study the liturgy and halacha of a Jewish wedding. also, The laws of Gitten, Jewish divorce.
Click to join Jewish University on ZOOM!
__________________________________________________
2020 Jewish Film Festival Information will be answered in Summer, 2020.
We are working to reschedule the Film Festival.
We are currently looking at tentative re-scheduling dates of October 4-7 2020.
From the Desk of Rabbi Rosenberg
From the Desk of Rabbi Steven Rosenberg
Dear Friends:
Just like so many times in Jewish history, our congregation is finding ways to thrive in the midst of adversity and crisis. Our community has found connection from our Facebook Live Friday Shabbat night services to Torah study and Jewish University, via Zoom on Saturdays.
In this week's edition of "Jewish U," we will be discussing how Jewish Culture, Customs and Bubbe-Meises have informed Jewish ritual and tradition. The class will also be encouraged to share some of their own insights on Jewish culture and customs that are particularly meaningful. Please bring your best examples!
Virual Coffee with the Rabbi" continues on Wednesdays and has been a good place to electronically gather. It is truly heartfelt to see the number of people who have been participating in all of our services and classes. Please join us!
As I mentioned in the past few weeks, please continue to check in with each other via, phone, text, email or social media. If you know those who may be more isolated than others, they would certainly love to hear a friendly voice. That is what we can do as a loving community and congregation, quite simply take care of each other. In short, for right now, let's replace a handshake or a hug with a phone call or email.
If you know of someone who you think would benefit from a call from me, please send me their information. I will be happy to follow up.
I m of course, always available to take your calls, emails and texts. Additionally, if you just need to talk, in need of spiritual counseling or would like to hear a friendly voice, please do not hesitate to contact me.
My ongoing thanks to our Temple President and board who continue to show strong leadership and resolve during this difficult time.
Please know that we will get through this together, with God's love and the compassion and strength of our congregation.
We will continue to thrive, together.
Chazak v' Ematz (strength and courage),
Rabbi Steven Rosenberg
rabbisteven.rosenberg@gmail.com
956.566.9328
From the Desk of Mitchel Karp, President of the Board
Wed, July 8 2020
16 Tammuz 5780
Today's Calendar
---
Upcoming Programs & Events
---
Candle Lighting
Havdalah
Motzei Shabbat, Jul 11, 8:42p
Fast of Tammuz
View Calendar
Wed, July 8 2020 16 Tammuz 5780