Temple Isaiah is an inclusive and welcoming congregation. We encourage participation from all who seek a connection to Jewish life and want to be part of our sacred community. We are committed to being an open tent, a place that welcomes all people regardless of background, who are seeking a caring and compassionate congregation, dedicated to a contemporary, progressive and joyful expression of Judaism.
Chanu-Que is co-sponsored by Temple Isaiah and our Sisterhood.
Click HERE to register for Chanu-Que!
Chanukah 2021 / חֲנוּכָּה 5782
Chanukah (Hanukkah, the Jewish festival of rededication) for Hebrew Year 5782 begins at sundown on Sunday, 28 November 2021 and ends at nightfall on Monday, 6 December 2021.
Hanukkah (Hebrew: חֲנֻכָּה, usually spelled חנוכה pronounced [χanuˈka] in Modern Hebrew, also romanized as Chanukah or Chanuka), also known as the Festival of Lights, is an eight-day Jewish holiday commemorating the rededication of the Holy Temple (the Second Temple) in Jerusalem at the time of the Maccabean Revolt of the 2nd century BCE. Hanukkah is observed for eight nights and days, starting on the 25th day of Kislev according to the Hebrew calendar, which may occur at any time from late November to late December in the Gregorian calendar.
Join us!
As our In-person Shabbat services for those who are vaccinated, resumes.
(Friday nights 7:30pm and Shabbat Morning at 10:00am) a new Torah discussion component will be added during Shabbat morning services.
It will be wonderful to worship together in our beautiful synagogue. Shabbat services will also be broadcast on our Facebook page at
Temple Isaiah Palm Springs.
| | |
| --- | --- |
| | |
| | |

If you haven't already done so, please email your vaccination cards to Shawna at temple@templeisaiahps.com

Proof of Vaccination will be required at the door.
Please see below for VIRTUAL service information.
This weekend, choose from any and/or all:
Friday Night Shabbat Service - 7:30PM
Saturday Torah Study - 10:00AM
If you need to reach Rabbi Steven Rosenberg
please call/text 956-566-9328.
All adults and teenagers (12+) must be fully vaccinated against COVID-19 to attend services. Proof of Vaccination is required and must be sent or emailed to the Temple office. Face masks are also required at all services.
Friday, November 26th, 2021 at 7:30 PM
The true miracle of Chanukah ma not be what you think. It's even better.

Click HERE to join us on Facebook Live for Services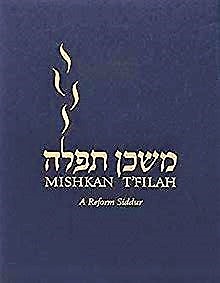 Click HERE to download tonight's prayer book
___________________________________________________________________
Virtual Nosh and Drash
Shabbat Service with Torah Study
with Rabbi Rosenberg set at 10:00am PDT
on Saturday mornings. (readings will appear on screen during Torah Study.)
.
Click HERE to join TORAH STUDY on ZOOM
FROM THE DESK OF RABBI ROSENBERG
Dear Friends,
In-person Shabbat services are back at Temple Isaiah!
Join us this November 26th and 27th as our In-person Shabbat services for those who are vaccinated, have resumed. (Friday night 7:30pm and Shabbat Morning at 10:00am) a new Torah discussion component will be added during Shabbat morning services. It is wonderful to worship together in our beautiful synagogue. We had a wonderful turnout last Friday night and looking forward to this week!
Shabbat services will also be broadcast on our Facebook page at Temple Isaiah Palm Springs. My Friday night topic will be "The true miracle of Chanukah may not be what you think, it's even better."
Join us at 5:00pm on Sunday, November 28th, for the first night of Chanukah, as we light our giant Chanukiyah in the Temple parking lot and sing some great Chanukah songs!
Please bring your vaccination card and a face mask to all of our Chanukah events.
THEN GET READY TO CHANU-QUE!!!
Plan to attend our Chanukah BBQ on Sunday, December 5th, beginning at 3:00pm, with the lighting of our giant outdoor Chanukiah at sunset. There will be great food, fun, music and of course….Chanukah Bingo!!
Our beloved friend Doug Morton truly appreciates the tremendous amount of get well wishes he and the Temple have received. We wish him Refuah Shelaymah, may God bless Doug with strength and health, both of body and spirit.
In the next few weeks, we will be rolling out our adult education programming, re-starting our bereavement group and a new offering called "breakfast with the rabbi," as well as a new season of "In Conversation.
"In Conversation" will be able to be viewed on our Facebook page, Temple Isaiah Palm Springs and will also be available on Zoom Webinar.
After January, we will be offering an adult B'nai mitzvah class, as well as a "re-introduction to Judaism" course. This class is perfect for those who want to learn more their Jewish heritage or have an interest in Judaism for the first time and perhaps just a little curious. All of the Rabbi's educational programs will also be live-streamed.
Henei ma tov umanaim Shevet achim gam yachad! It feels so wonderful to be able gather again with each other.
Let us continue to build together,
Thank you for everyone's love and generous

support for our beloved

Douglas Morton

through this most difficult time.

Barbara Platt

Phyllis Eisenberg

Mark Krasne

Paul & Stephanie Ross

Alan Weisberg & Ed Campanero

Nat & Miriam Bent

Bob & Wendy Solomon

Lewis Kerman & Clark Trafton
NOVEMBER 28th - DECEMBER 5th, 2021
Celebrate the Hanukkah season with eight nights of exclusive, award-winning new films, available to view from the comfort of home via your TV, computer or mobile devices.
Your ticket purchase provides limited-time access to this series of 11 films, plus exclusive filmmaker discussions and more, with new content added each night of Hanukkah.
This series is available throughout North America, in partnership with film festivals, synagogues and Jewish organizations across the U.S. and Canada. Enter the special promo code provided by your local organization at checkout to receive a discount and support your local community!
Watch on: Roku - Amazon Fire TV - Apple TV - Android TV - Samsung TV - iOS - Android
Sisterhood
Sisterhood has reorganized
Congratulations to the newly elected officers:
President, Linda Lewensohn

Vice President, Melanie Garver

Secretary, Kerry Turner

Treasurer, Robyn Elzufon
Sisterhood has BIG plans* for a busy year and hope you will join the upcoming events for the new year.
Can't wait to see you!
_____________________________________________________________________
Virtual Jewish University:
Saturday's
We will continue classes in the Fall
Click to join Jewish University on ZOOM!
__________________________________________________
Click HERE to on Wednesdays at 7:30 PM to join Zoom for the Bereavement Group.
The Temple's Bereavement Group, led by Rabbi Stevewn Rosenberg, meets each Wednesday and is open to those who have experienced any kind of loss. this has been a challenging year, especially with the pandemic. Our group will be a safe, caring and compassionate environment to explore grief and healing. To participate, email the Rabbi at rabbisten.rosenberg@gmail.com.
Have a question or just need to talk....

Please feel free to reach out to Rabbi Steven Rosenberg, he's here for all of us!

That includes YOU!
Sisterhood of Temple Isaiah
for more information please contact:
Melanie at 817 422-2547
or Kerry at 949 910-4956
Sat, November 27 2021
23 Kislev 5782
Today's Calendar
Temple Closed

: 12:00am
Torah Study

: 10:00am
Jewish University

: 1:00pm
Havdalah

: 5:18pm
---
Friday Night
Candle Lighting

: 4:23pm
Shabbat Service

: 7:30pm
Shabbat Day
Temple Closed

: 12:00am
Torah Study

: 10:00am
Jewish University

: 1:00pm
Havdalah

: 5:18pm
Upcoming Programs & Events
---
This week's Torah portion is

Parshat Vayeshev
Candle Lighting
Havdalah
Motzei Shabbat, Nov 27, 5:18pm
Shabbat Mevarchim
View Calendar
Sat, November 27 2021 23 Kislev 5782