Click HERE join us on Zoom for Erev Shavuot/tikkun leil shavuot. If you need a meeting code use 828 6277 8398
Temple Isaiah is adhering to the Palm Springs City Council Directive to "Shelter in Place!"
Therefore, services will be virtual until futher notice.
Please see below for VIRTUAL service information.
This weekend, choose any from any and/or all:
Friday Night Shabbat Service - 7:30PM
Saturday Torah Study - 10:00AM
Saturday Jewish University - 1:30PM
AND BRAND NEW....
Wednesday Coffee Conversation with the Rabbi - 1:00PM
If you need to reach Rabbi Steven Rosenberg his number is 956-566-9328.
If you have any questions regarding the postponed Jewish Film Festival (currently planned October 4-7) please call us after June 1.
Virtual Friday Night Shabbat Services
May 29, 2020 at 7:30PM
Rabbi Rosenberg's topic: JNoyous Erev Shabbat Celebration!
Click HERE on Shavuot May 29 for services. If you need a meeting ID use 844 0278 7483
All other Shabbat's Click here for Friday Night Facebook Live
&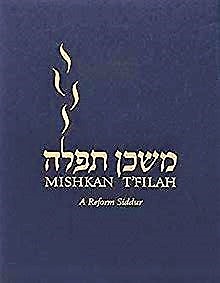 Click HERE to download tonight's prayer book
Shabbat second day of Shavuot Yizkor
May 30, 2020
10:00 AM
'
Click HERE to join our service on Zoom.
If you need a Meeting ID: 810 1715 7317
___________________________________________________________________
Virtual Nosh and Drash
Torah Study
June 6, 2020
with Rabbi Rosenberg set at 10:00am PDT
on Saturday mornings. (readings will appear on screen during Torah Study)
Click HERE to join TORAH STUDY on ZOOM
_____________________________________________________________________
Virtual Jewish University:
Saturday, June 6, 2020 at 1:30pm PDT with Rabbi Steven Rosenberg
Join Rabbi Rosenberg as he welcomes a special guest Zooming from New York, talking about his special history as a member of a Jewish family moving to the US from Canada; How Jews got started in the Jewelry business (including his) and growing up in a Yiddish speaking household.
To help our understanding, the class will view parts of the PBS Documentary, "Another Mitzvah." Also Dr. Estella Morris will discuss her personal history of Sephardic experience in America.
Click to join Jewish University on ZOOM!
__________________________________________________
2020 Jewish Film Festival Information will be answered in Summer, 2020.
We are working to reschedule the Film Festival.
We are currently looking at tentative re-scheduling dates of October 4-7 2020.
From the Desk of Rabbi Rosenberg
Dear Friends:
From the Desk of Rabbi Steven Rosenberg
Dear Friends:
As we our moving through May and the weather is getting warmer, it seems that COVID-19 will still be with us as Summer approaches. However, that does not mean we stop being a vital Center for Jewish Life or a strong and connected community.
Alexander Graham Bell once wrote:
"When one door closes another door opens; but we so often look so long and so regretfully upon the closed door, that we do not see the ones which open for us."
Just as this horrible pandemic has dramatically changed all of our lives and to be sure closed many doors, it has also given us the opportunity to think "outside the box" in ways we may have never perceived before.
In our Coffee with the Rabbi (and President Mitchel this week), we brainstormed some great ideas. My thanks to Shoshana, Kerry and Ed, Melanie and Theresa, Doug and Mitchel who were all just inspirational with their ideas over Zoom.
First, we are going to bring back an online version of Potluck Shabbat, as we together, in our own homes share a Shabbat dinner over Zoom and Facebook Live. Our first Virtual Potluck Shabbat/Shavuot Service will be on Friday night, May 29th at 7:00pm. Let's continue to grow as a community in spirit, friendship and strength!
Here are some of our upcoming services and programs:
Thursday night May 28 at 7:30 pm Yom Tov Candlelighting; Ma'ariv,
Followed by our L'eil Tikkun Shavuot Study session:
From Ruth to David, perhaps the most important story of all.
Then share your cheesecake on ZOOM!
Friday Morning, May 29th at 10:00 am
Shavuot Services and Study session: A deep look at the Ten Commandments.
Friday Night virtual potluck Shabbat and Shavuot Services 7:00pm
Saturday morning , May 30th, Shabbat/Shavuot/Yizkor Services. 10:00 a
Watch for our Zoomtini series this summer! More on that later.
The doors we need to go through may be different ones than before. However, new opened doors means new opportunities for growth, learning and most important, forging a path for even a stronger community.
Throughout Jewish history, we have always had to find new and innovative ways to keep the flame of Judaism burning brightly. This pandemic is no different.
We will get through this together.
Together we will continue to grow and thrive!
Chazak v' Ematz (strength and courage),
Rabbi Steven Rosenberg
rabbisteven.rosenberg@gmail.com
956.566.9328
From the Desk of Mitchel Karp, President of the Board
Mon, June 1 2020
9 Sivan 5780
Today's Calendar
---
Upcoming Programs & Events
---
Candle Lighting
Havdalah
Motzei Shabbat, Jun 6, 8:38p
Shabbat Mevarchim
View Calendar
Mon, June 1 2020 9 Sivan 5780