Temple Isaiah is an inclusive and welcoming congregation. We encourage participation from all who seek a connection to Jewish life and want to be part of our sacred community. We are committed to being an open tent, a place that welcomes all people regardless of background, who are seeking a caring and compassionate congregation, dedicated to a contemporary, progressive and joyful expression of Judaism.
All adults and teenagers (12+) must be fully vaccinated against COVID-19 to attend services.
Proof of Vaccination is required and can be shown at the door.
Please see below for IN-PERSON service information.
This weekend, choose from any and/or all:
Friday Night's:
Wine & Cheese Happy Hour - 7:00pm
Shabbat Service - 7:30PM
SATURDAY'S:
Nosh & Drash 10:00am
Shabbat Service and Study
Join Rabbi Steven Rosenberg
If you need to reach Rabbi Steven Rosenberg please call/text 956-566-9328
A special thank you to our President, Mitchel Karp for sponsoring this week's ONEG in memory of his mother

Dorothy G Karp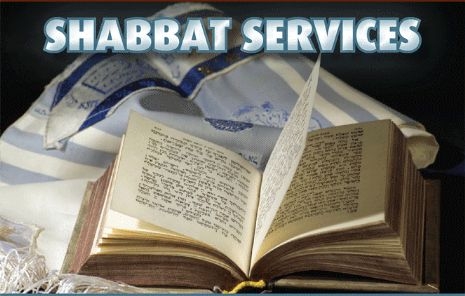 Friday, 1st, 2022 at 7:30 PM
Listening to the correct voices can change everything.
Please join Rabbi Rosenberg this Friday night Shabbat! Along with pianist Joel Baker.

Click HERE to join us on Facebook Live for Services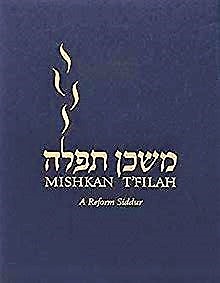 Click HERE to download tonight's prayer book
___________________________________________________________________
.
Join Rabbi Rosenberg at 10:00am
Nosh and Drash Torah Study followed by joyous Shabbat worship
Parashat Korach recounts the rebellion of Korah (a cousin of Moses and Aaron), Dathan, Abiram, and 250 of their followers. Some rebels are swallowed by the ground, while others are consumed by a fire from God and others die in a plague. The portion ends by describing gifts given to priests and Levites.
http://reformjudaism.org/learning/torah-study/torah-commentary/reigniting-spark-community
Click HERE to join TORAH STUDY on ZOOM
FROM THE DESK OF RABBI STEVEN ROSENBERG
My thanks to all who made last week's Pride Shabbat such a success. It was tremendously well attended and our guest speaker, Pastor Tim Edmondson of River of Hope Church was truly inspirational. Dr. Sarah Sela and pianist Joel Baker, provided wonderful sacred music. Thank you to everyone who sponsored the delicious Oneg which followed the service, produced and styled by Mitchel Karp. It was also a wonderful celebration of Doug Morton's birthday
Please join us this evening, Friday night, July 1st at 7:30pm for Shabbat followed by a wonderful Oneg sponsored by Mitchel Karp, in memory of his mother, Dorothy G. Karp.. Pianist Joel Baker joins me on the bima.
My Friday Night Topic will be:
Listening to the most meaningful voices can change everything.
Our wine and cheese Shabbat Happy Hour begins on Friday night at 7:00pm.
Nosh and Drash Torah Study begins at 10:00am every Saturday morning, followed by joyous Shabbat services. Join us for this Saturday morning's Nosh and Drash, as we study from Korach.
It is indeed our community that sustains and nourishes us. Let us continue to be there for each other both in times of joy and sorrow. Now, more than ever, as we have safely opened our Temple to in-person services and events, let's make every effort to be present and engaged, for that is how we keep our congregation strong and vital.
We continue to wish Doug Refuah Shelaymah, may God bless him with strength and health, both of body and spirit.
We are blessed with such a special community here at Temple Isaiah, may we continue to be the vital Center for Jewish Life throughout the Coachella Valley for many years to come.
I am always available, if you would just would like to visit for a while, either in person or by phone, video chat or text/email. Please feel free to get in touch with me.
Shabbat Shalom,
Rabbi Steven Rosenberg
rabbisteven.rosenberg@gmail.com
956.566.9328
Click HERE to on Wednesdays at 7:30 PM to join Zoom for the Bereavement Group.
The Temple's Bereavement Group, led by Rabbi Steven Rosenberg, meets each Wednesday and is open to those who have experienced any kind of loss. this has been a challenging year, especially with the pandemic. Our group will be a safe, caring and compassionate environment to explore grief and healing. To participate, email the Rabbi at rabbisteven.rosenberg@gmail.com
Have a question or just need to talk....

Please feel free to reach out to Rabbi Steven Rosenberg, he's here for all of us!

That includes YOU!
Sisterhood has reorganized
Congratulations to the newly elected officers:
President, Linda Lewensohn

Vice President, Melanie Garver

Secretary, Robyn Elzufon

Treasurer, Wendy Solomon
Membership Chair: Kerry Turner
Sisterhood has BIG plans** for a busy year and hope you will join the upcoming events for the new year.
Can't wait to see you!
**All adults and teenagers (12+) must be fully vaccinated against COVID-19 to attend services. Proof of Vaccination is required and must be sent or emailed to Shawna at the Temple office. Face masks are also required at all services.
Click on the Sisterhood application to download.
Sisterhood of Temple Isaiah
for more information please contact:
Linda Lewensohn 818-469-0558
Mon, July 4 2022
5 Tammuz 5782
Today's Calendar
Temple Office Closed
Independence Day
---
Friday Night
Wine and Cheese Happy Hour

: 7:00pm
Shabbat Service

: 7:30pm
Candle Lighting

: 7:46pm
Shabbat Day
Temple Office Closed
Torah Study

: 10:00am
Havdalah

: 8:43pm
This week's Torah portion is

Parshat Chukat
Candle Lighting
Havdalah
Motzei Shabbat, Jul 9, 8:43pm
Fast of Tammuz
View Calendar
Mon, July 4 2022 5 Tammuz 5782