Temple Isaiah is an inclusive and welcoming congregation. We encourage participation from all who seek a connection to Jewish life and want to be part of our sacred community. We are committed to being an open tent, a place that welcomes all people regardless of background, who are seeking a caring and compassionate congregation, dedicated to a contemporary, progressive and joyful expression of Judaism.
Please see below for VIRTUAL service information.
This weekend, choose any from any and/or all:
Friday Night Shabbat Service - 7:30PM
Saturday Torah Study - 10:00AM
If you need to reach Rabbi Steven Rosenberg
please call/text 956-566-9328.
In- person services will resume November 5th 2021.
All adults and teenagers (12+) must be fully vaccinated against COVID-19 to attend services. Proof of Vaccination is required and must be sent or emailed to the Temple office. Face masks are also required at all services.
Friday, October 22nd, 2021 at 7:30 PM
Choosing the right road can make all the difference.

Click HERE to join us on Facebook Live for Services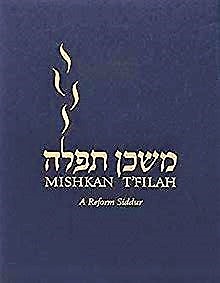 Click HERE to download tonight's prayer book
___________________________________________________________________
Virtual Nosh and Drash
Shabbat Service with Torah Study
with Rabbi Rosenberg set at 10:00am PDT
on Saturday mornings. (readings will appear on screen during Torah Study.)
.
Parashat Vayera tells the stories of Abraham's three visitors, Abraham's bargaining with God over Sodom and Gomorrah, Lot's two visitors, Lot's bargaining with the Sodomites, the flight of Lot, the destruction of Sodom and Gomorrah, how Lot's daughters became pregnant by their father, how Abraham once again passed off his wife Sarah as his sister, the birth of Isaac, the expulsion of Hagar, disputes over wells, and the binding of Isaac (הָעֲקֵידָה, the Akedah). [1]
https://reformjudaism.org/learning/torah-study/torah-commentary/learning-lessons-and-god
Click HERE to join TORAH STUDY on ZOOM
FROM THE DESK OF RABBI ROSENBERG
Dear Friends,
Please join us this Friday night, for Erev Shabbat services at 7:30pm on Facebook live. My topic will be "On Parashat Vayera: Choosing the right road can make all the difference."
Torah Study this Saturday morning at 10:00am on Zoom. We will take a close look at the "Akedah'" the binding of Isaac.
Our beloved friend Doug Morton truly appreciates the tremendous amount of get well wishes he and the Temple have received. We wish him Refuah Shelaymah, may God bless Doug with strength and health, both of body and spirit.
Beginning on November 5th and 6th our In-person Shabbat services for those who are vaccinated, will resume. (Friday night and Shabbat Morning). Torah Study will be held after Shabbat morning services. It will be wonderful to worship together in our beautiful sanctuary. Shabbat services will also be broadcast on our Facebook page at Temple Isaiah Palm Springs. Join us on November 5th for a wonderful Friday night Welcome Back Shabbat service and Oneg provided by Sisterhood.
In the next few weeks, we will be rolling out our adult education programming, re-starting our bereavement group and a new offering called "breakfast with the rabbi," as well as a new season of "In Conversation. "After January,
we will be offering an adult B'nai mitzvah class, as well as a re-introduction to Judaism course for those who want to learn more about Judaism or have an interest in Judaism for the first time.
Plan to attend our Chanukah BBQ on Sunday, December 5th, beginning at 3:00pm, with lighting of the giant outdoor Chanukiah at sunset. There will be great food, fun, music and of course….Chanukah Bingo!!
It feels so wonderful to be able gather again with each other! Hinei Mah tov!!
Let us continue to build together,
Sisterhood
Sisterhood has reorganized
Congratulations to the newly elected officers:
President, Linda Lewensohn

Vice President, Melanie Garver

Secretary, Kerry Turner

Treasurer, Robyn Elzufon
Sisterhood has BIG plans* for a busy year and hope you will join the upcoming events for the new year.
Can't wait to see you!
We have been offered 6 sets of free tickets. If you are interested in obtaining one of the sets contact garibaldiprod@aol.com. Also, if you go see it please contact Doug Morton with feedback as to if this might fit in our program next year for the Palm Springs Jewish Film Festival at dmorton@templeisaiahps.com to give feedback.
_____________________________________________________________________
Virtual Jewish University:
Saturday's
We will continue classes in the Fall
Click to join Jewish University on ZOOM!
__________________________________________________
Click HERE to on Wednesdays at 7:30 PM to join Zoom for the Bereavement Group.
The Temple's Bereavement Group, led by Rabbi Stevewn Rosenberg, meets each Wednesday and is open to those who have experienced any kind of loss. this has been a challenging year, especially with the pandemic. Our group will be a safe, caring and compassionate environment to explore grief and healing. To participate, email the Rabbi at rabbisten.rosenberg@gmail.com.
Have a question or just need to talk....

Please feel free to reach out to Rabbi Steven Rosenberg, he's here for all of us!

That includes YOU!
Sisterhood of Temple Isaiah
for more information please contact:
Melanie at 817 422-2547
or Kerry at 949 910-4956
Tue, October 26 2021
20 Cheshvan 5782
Friday Night
Candle Lighting

: 5:42pm
Shabbat Service

: 7:30pm
Shabbat Day
Temple Closed

: 12:00am
Torah Study

: 10:00am
Jewish University

: 1:00pm
Havdalah

: 6:34pm
Upcoming Programs & Events
---
This week's Torah portion is

Parshat Chayei Sara
Candle Lighting
Havdalah
Motzei Shabbat, Oct 30, 6:34pm
Shabbat Mevarchim
View Calendar
Tue, October 26 2021 20 Cheshvan 5782