Temple Isaiah is adhering to the Palm Springs City Council Directive to "Shelter in Place!"
Therefore, services will be virtual until futher notice.
Please see below for VIRTUAL service information.
This weekend, choose any from any and/or all:
Friday Night Shabbat Service - 7:30PM
Saturday Torah Study - 10:00AM
Saturday Jewish University - 1:30PM
AND BRAND NEW....
Wednesday Coffee Conversation with the Rabbi - 1:00PM
If you need to reach Rabbi Steven Rosenberg his number is 956-566-9328.
If you have any questions regarding the postponed Jewish Film Festival (currently planned October 4-7) please call us after June 1.
Virtual Friday Night Shabbat Services
August 7th, 7:30pm
Rabbi Rosenberg's topic: What is Chesed and why we need it now more than ever.
Click HERE to join us on Facebook Live for Services
&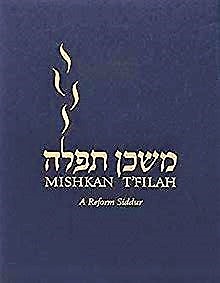 Click HERE to download tonight's prayer book
___________________________________________________________________
Virtual Nosh and Drash
Torah Study
with Rabbi Rosenberg set at 10:00am PDT
on Saturday mornings. (readings will appear on screen during Torah Study)
https://rabbisacks.org/wp-content/uploads/2020/08/CandC-Family-Eikev-5780.pdf

Eikev /

עקב

Deuteronomy 7:12-11:25

There is an interesting phrase found at the beginning of this week's parsha, and together with a similar phrase at the end of last week's parsha, they are the only places where it appears in the Torah. The phrase is et ha-brit ve-et ha-chessed (Devarim 7:12): "If you pay attention to these laws and are careful to follow them, then the Lord your God will keep the brit and the chessed with you, as He swore to your ancestors."

The phrase is strange. The relationship between God and Israel is defined by the brit, covenant. That, basically, is all the content of the Torah. What then is added by the word chesse
Click HERE to join TORAH STUDY on ZOOM
_____________________________________________________________________
Virtual Jewish University:
Saturday, August 8, 2020 at 1:30pm PDT with Rabbi Steven Rosenberg
For the next few weeks we will take an in-depth look at the liturgy, history and meaning of the High Holy Days.
Click to join Jewish University on ZOOM!
__________________________________________________
2020 Jewish Film Festival Information will be answered in Summer, 2020.
We are working to reschedule the Film Festival.
We are currently looking at tentative re-scheduling dates of October 4-7 2020.
From the Desk of Rabbi Rosenberg
From the Desk of Rabbi Steven Rosenberg

Dear friends:

As houses of worship all across the country have been learning to be innovative and adapt during this pandemic, synagogues are doing the same as well.

We have successfully transitioned to an online format for Friday night services and Saturday morning Torah study, as well as Jewish University and Coffee with the Rabbi. In this way, can still be a vital and active Jewish community, while at the same time engaging in the Mitzvah of Shmirat Ha-nefesh, protecting ourselves and our fellow congregants.

We are deep into planning for the High Holidays and while they may be different from years' past, I think you will find them wonderfully innovative, spiritually uplifting and

I dare say quite exciting. I'll have more news on that soon.

I encourage you to continue joining us online for our Shabbat services, classes and programs. We will continue to be a strong and caring community no matter how long this pandemic lasts.

Jews throughout the centuries have done the same thing: Not matter what the challenge, Judaism has always managed to flourish, even in times of great adversity.

Our present situation is no different, we will continue to thrive.

Let us go forward together, with strength, courage and compassion.

Take care,

Rabbi Steven Rosenberg
From the Desk of Mitchel Karp, President of the Board
Tue, August 11 2020
21 Av 5780
Today's Calendar
---
Friday Night
Shabbat Day
Temple Closed

: 12:00a
Havdalah

: 8:11p
Candle Lighting
Havdalah
Motzei Shabbat, Aug 15, 8:11p
Shabbat Mevarchim
View Calendar
Tue, August 11 2020 21 Av 5780