Temple Isaiah is an inclusive and welcoming congregation. We encourage participation from all who seek a connection to Jewish life and want to be part of our sacred community. We are committed to being an open tent, a place that welcomes all people regardless of background, who are seeking a caring and compassionate congregation, dedicated to a contemporary, progressive and joyful expression of Judaism.
Please see below for VIRTUAL service information.
This weekend, choose any from any and/or all:
Friday Night Shabbat Service - 7:30PM
Saturday Torah Study - 10:00AM
Saturday Jewish University - 1:30PM
AND BRAND NEW....
Wednesday Coffee Conversation with the Rabbi - 1:00PM
If you need to reach Rabbi Steven Rosenberg his number is 956-566-9328.
Join us for Shabbat Under the Stars in our Outdoor Sanctuary located in our Parking Lot at Temple Isaiah every other week , a live service! The next Shabbat under the stars will be December 4th at 7:30. These ser
Friday, November 27th at 7:30 PM, Rabbi Rosenberg's
Thanksgiving and Shabbat There is a tremendous amount to be thankful for, even during this pandemic. This year, the words from Jacob truly resonate: "Surely God is in this place and I did not even know it."

Click HERE to join us on Facebook Live for Services
&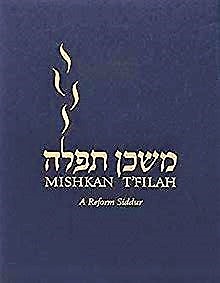 Click HERE to download tonight's prayer book
___________________________________________________________________
Virtual Nosh and Drash
Torah Study
with Rabbi Rosenberg set at 10:00am PDT
on Saturday mornings. (readings will appear on screen during Torah Study.)
Click HERE to join TORAH STUDY on ZOOM
_____________________________________________________________________
Virtual Jewish University:
Saturday, November 28th, 2020 at 1:30pm PDT with Rabbi Steven Rosenberg
The complete story of Chanukah
We will take a deep dive into an historical account Chanukah as preserved in the Apocrypha and look at the reason why the Talmudic version is very different.
Click to join Jewish University on ZOOM!
__________________________________________________
FROM THE DESK OF RABBI ROSENBERG
Dear Friends
We have much to be grateful for this Thanksgiving. Even though we cannot gather with a large group around a festive table this year, the blessings of family and friends become even more important.
We have learned during this pandemic that those bonds and connections to our loved ones are even stronger than we thought. We have also learned that family is not necessarily just the ones we are related to by blood, rather, they are the people in our lives who we love and care about.
I am very grateful for our wonderful Temple Isaiah community. We have weathered these past eight months of the COVID-19 crisis with strength, courage, love and compassion. We have been there for each other in countless ways and will continue to do so well into the future.
We have put community over self, for the safety of all of us, which sometimes is not easy, but very necessary. We have created ways to continue as a vital center of Jewish life, through technology and some very creative ideas.
Most important, we have stayed true to the Jewish values of Shmirat Ha-Nefesh, helping to protect ourselves and others, as well as Pikuach Nefesh, saving lives by our vigilance.
While Thanksgiving and Chanukah will be both be certainly difficult than years past, let's us be heartened by the strength and fortitude of our wonderful Temple community.
Just as in ages past, when our ancestors were faced with adversity, they found renewed vitality and comfort, being connected to a vital and resilient community who saw their strength in shared values.
We too, will weather this pandemic storm and will continue to be the amazing congregation that has always stood proudly on the shoulders of the ones who came before us.
It all begins with gratitude, thankfulness, compassion, understanding and caring. They are qualities that are enduring, indestructible and the key to overcoming any crisis.
Let us remember the words we recite at the end of each of the five books of Torah:
Chazak Chazak V'nitzchazek; Be Strong, Be Strong, Let Us Be Strengthened, together.
Indeed, we shall, as we continue to go forward.
Shabbat Shalom and a happy, meaningful Thanksgiving.
Rabbi Steven Rosenberg
Contribute to our Gesher Fund!
Sun, November 29 2020
13 Kislev 5781
Today's Calendar
---
Friday Night
Shabbat Day
Temple Closed

: 12:00a
Havdalah

: 5:18p
Upcoming Programs & Events
---
Candle Lighting
Havdalah
Motzei Shabbat, Dec 5, 5:18p
Erev Chanukah
View Calendar
Sun, November 29 2020 13 Kislev 5781