JOIN US FOR "IN CONVERSATION WITH THE RABBI"
Click to register for In Conversation with Dr. Alan Abrams
Temple Isaiah is an inclusive and welcoming congregation. We encourage participation from all who seek a connection to Jewish life and want to be part of our sacred community. We are committed to being an open tent, a place that welcomes all people regardless of background, who are seeking a caring and compassionate congregation, dedicated to a contemporary, progressive and joyful expression of Judaism.
Please see below for VIRTUAL service information.
This weekend, choose any from any and/or all:
Friday Night Shabbat Service - 7:30PM
Saturday Torah Study - 10:00AM
Saturday Jewish University - 1:30PM.
Wednesday Coffee Conversation with the Rabbi - 1:00PM
If you need to reach Rabbi Steven Rosenberg his number is 956-566-9328.
Join us for Shabbat Under the Stars in our Outdoor Sanctuary located in our Parking Lot at Temple Isaiah every other week , a live service! The next Shabbat under the stars will be January22, 2021 at 7:30.
Friday, January 15th at 7:30 PM, Rabbi Steven Rosenberg
We begin the book of Exodus and learn that there is no way to get from You can overcome more than you think you can. Just ask Moses.

Click HERE to join us on Facebook Live for Services
&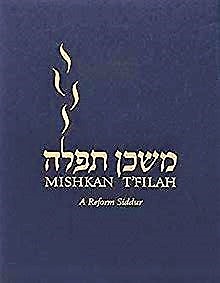 Click HERE to download tonight's prayer book
___________________________________________________________________
Virtual Nosh and Drash
Torah Study
with Rabbi Rosenberg set at 10:00am PDT
on Saturday mornings. (readings will appear on screen during Torah Study.)
Click HERE to join TORAH STUDY on ZOOM
Vaera 5781 /

וָאֵרָא

Exodus 11-6:1

There is a section of Parashat Va-eira that might sound familiar to those who have experienced a Passover seder: Say therefore, to the Israelite people: I am the Eternal. I will free you from the labors of the Egyptians and deliver you from their bondage. I will redeem you with an outstretched arm through extraordinary chastisements. And I will take you to be My people, and I will be your God. And you shall know that I, the Eternal, am your God who freed you from the labors of the Egyptians. I will bring you into the land which I swore to give to Abraham, Isaac, and Jacob, and I will give it to you for a possession, I the Eternal. (Ex. 6:6-8)

Torah Commentary Link:

https://rabbisacks.org/wp-content/uploads/2021/01/Overcoming-Setbacks-Vaera-5781.pdf

To participate in Virtual Torah Study - Click here!
_____________________________________________________________________
Virtual Jewish University:
Saturday, January 16th, 2021, at 1:30pm PDT with Rabbi Steven Rosenberg
We will now take a look at the three Festivals Pesach, Shavuot and Sukkot. the Shalosh Regalim. they are both Agricultural and spiritual at the same time.
Click to join Jewish University on ZOOM!
__________________________________________________
Join us each 1st and 3rd Wednesday evening at 7:00 PM for Virtual Coffee with the Rabbi! Our next coffee and discussion will be on February, 3, 2021.
FROM THE DESK OF RABBI ROSENBERG
From the Desk of Rabbi Steven Rosenberg:
Dear friends:
As 2021 comes into focus, there are some wonderful Temple events and programs that I would like you to know about.
Besides our weekly Shabbat, Torah study and Jewish University schedule, here is a run-down of some of the the exciting programming you can participate in.
Wednesday, January 27th at 7:00 it's our online Tu B'Shevat Seder, powered by Zoom. Join us for a participatory and interactive Seder, using a special Tu B'Shevat Haggadah compiled by Na'amat. Please email me directly at Rabbisteven.rosenberg@gmail.com if you would like to participate.
Our Temple Isaiah lecture series in partnership with UCR and the "In Conversation With....." programs will be starting in February. Watch out for more details soon. There will some great speakers you will not want to miss!
Mitchel Karp's A Curated Collection is back on February 13th In the Temple parking lot! 9:00AM - 3:00PM Watch out for more details.
Our Purim Party, powered by Sisterhood, will be held Sunday, February, 21st from 1-3pm in the Temple Isaiah parking lot and outdoor bima. There will be Purim Bingo, a costume contest, raffle, Purim songs and much, much more!!
Additionally, we will be reading the WHOLE MEGILLAH on Erev Purim, over Zoom on Thursday night, February 25th at 7:00pm. Bring your own graggers!!
Yes it is true that Passover falls out in March this year. Due to the pandemic, we will be having our first night Pesach community Seder on Zoom and will be highly interactive and participatory. Plan on joining us Saturday March 27th, beginning at 6:30pm. We would love to have many people participate, so please contact me if your are interested in doing a reading.
Our Palm Springs Jewish Film Festival will feature an online format for the week of April 18th along with opportunities to discuss selected films with special guest panelists.
Also, note the following dates for these very popular events:
April 9-18 Modernism Week
April 11 Fashion show
April 17-18 A Curated Collection
Coffee with the Rabbi will be changing to a twice a month format in the evenings, which will be topical and discussion oriented. Watch for more news on this innovative new series.
Despite the challenges of a pandemic, we are truly thriving as a community and continue to be the vibrant Center of Jewish Life for the Coachella Valley and beyond.
Shabbat Shalom,
Rabbi Steven Rosenberg
Contribute to our Gesher Fund!
Mon, January 18 2021
5 Shevat 5781
Today's Calendar
MLK Day
Temple Closed

: 12:00a
---
Upcoming Programs & Events
---
Candle Lighting
Havdalah
Motzei Shabbat, Jan 23, 5:48p
Tu B'Shvat
View Calendar
Mon, January 18 2021 5 Shevat 5781