Temple Isaiah is an inclusive and welcoming congregation. We encourage participation from all who seek a connection to Jewish life and want to be part of our sacred community. We are committed to being an open tent, a place that welcomes all people regardless of background, who are seeking a caring and compassionate congregation, dedicated to a contemporary, progressive and joyful expression of Judaism.
Please join Rabbi Steven Rosenberg this evening for Shabbat Under the Stars at 7:30 PM at Temple Isaiah, in our outside parking lot/sanctuary. The service may also be streamed online on Facebook at Temple Isaiah Palm Springs.
Thank you to Dani Goldsmith for sponsoring tonight's service in memory of Efraim Gordon who was brutally murdered on Monday, May 3, 2021, in an apparent anti-Semitic act.
In addition, we have had an anonymous donor step up and offer to triple any donation made to Temple Isaiah in the memory of Efraim Gordon and the awareness of anti-Semitism.
Please make your donation by writing a check to:
Temple Isaiah, 332 W Alejo Rd., Palm Springs, CA 92262.or
You may also donate directly on our website at www.templeisaiahps.com
Please note that the donation is for the memory of Efraim Gordon and/or to increase awareness of the issue of anti-Semitism.
Please see below for VIRTUAL service information.
This weekend, choose any from any and/or all:
Friday Night Shabbat Service - 7:30PM
Saturday Torah Study - 10:00AM
Saturday Jewish University - 1:30PM.
If you need to reach Rabbi Steven Rosenberg his number is 956-566-9328.
Join us this evening on Zoom for services at 7:30! Tomorrow morning Torah Studay and Jewish University Tomorrow Evening.
Friday,May 7th at 7:30 PM
"We are all in this together"

Click HERE to join us on Facebook Live for Services
&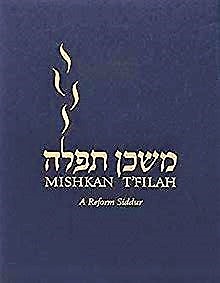 Click HERE to download tonight's prayer book
___________________________________________________________________
Virtual Nosh and Drash
Torah Study
with Rabbi Rosenberg set at 10:00am PDT
on Saturday mornings. (readings will appear on screen during Torah Study.)
Click HERE to join TORAH STUDY on ZOOM
_____________________________________________________________________
Virtual Jewish University:
Saturday, May7TH, 1:30 PM
Contemporary Jewish issues and ethics
Click to join Jewish University on ZOOM!
__________________________________________________
FROM THE DESK OF RABBI ROSENBERG
From the Desk of Rabbi Steven Rosenberg:
Dear friends:
A very busy month of May here at Temple Isaiah! From some incredibly special Shabbat services to a robust online Tikkun Leil Shavuot program and other offerings, we continue to be a vibrant center for Jewish life.
The next Shabbat Under the Stars will take place this Friday night, May 7th at 7:30PM, in our parking lot/outside sanctuary. Please make sure you bring a face covering, as well as lots of ruach (spirit). We also stream the service on Facebook Live, however, this a great way to be safely together as community on Shabbat.
We will be honoring the great spirit of volunteerism that we are blessed with here at Temple Isaiah!
From our great Modernism tours, the PSJFF and so many other activities, a heartfelt todah rabbah (thank you), for all of our volunteer's dedication, generosity and love for our wonderful community. Let's not forget that our board members are all volunteers as well, who also give many hours of their time to help lead and manage our wonderful congregation. A tremendous thank you for all that you do!
Our Shabbat morning service will take place under the big tent, this Saturday, May 8th at 10:00am. Torah study generally starts at 10:45am during our services. Face coverings required. We also will be streaming on Zoom.
Mark your calendars for a very special event on Friday night, May 21st: "New Members Shabbat Under the Stars." This is the Temple's opportunity to welcome all of our new families that have joined our congregation over the past year. We are very heartened that despite the Pandemic, where many synagogues across the country lost membership, we have gained a significant number of wonderful new people who have joined our Temple family. We are grateful for your membership and honored to have you as part of our community.
A reminder that our bereavement group will be starting in late May. This group is for anyone going through many different kinds of loss and grief. We will be starting this group on a private Zoom channel. Please email me at rabbisteven.rosenberg@gmail.com if you are interested in joining and please indicate several days and times that would be convenient for you to attend on a weekly basis online.
Our annual Shavuot Cheesecake Challenge is upon us! Please email in your favorite cheesecake recipes to rabbisteven.rosenberg@gmail.com, where we will publish them in the Shabbat-O-Gram. Also we hope you will share you delicious creations during our Zoom Erev Shavuot service and Tikkun on Sunday May 16th at 7:00PM.
We truly are privileged to be part of such a Vital Center for Jewish Life. Let us continue to build, grow and thrive.
Shabbat Shalom,
Rabbi Steven Rosenberg
Have a question or just need to talk....

Please feel free to reach out to Rabbi Steven Rosenberg, he's here for all of us!

That includes YOU!
Contribute to our Gesher Fund!
All new Coffee with the Rabbi coming soon!

Stay tuned for details... new date and time!
S
Sisterhood of Temple Isaiah
for more information please contact:
Melanie at 817 422-2547
or Kerry at 949 910-4956
Update this content.
Mon, May 10 2021
28 Iyyar 5781
Today's Sefirah Count Is 43
היום שלשה וארבעים יום שהם ששה שבועות ויום אחד לעמר
Today's Calendar
Temple Closed

: 12:00am
Celebrating Purim

: 7:00pm
---
Friday Night
Shabbat Day
Temple Closed

: 12:00am
Havdalah

: 8:22pm
Candle Lighting
Havdalah
Motzei Shabbat, May 15, 8:22pm
Yom Yerushalayim
View Calendar
Mon, May 10 2021 28 Iyyar 5781