Temple Isaiah is an inclusive and welcoming congregation. We encourage participation from all who seek a connection to Jewish life and want to be part of our sacred community. We are committed to being an open tent, a place that welcomes all people regardless of background, who are seeking a caring and compassionate congregation, dedicated to a contemporary, progressive and joyful expression of Judaism.
Friday, July 23rd at 7:30 PM
Ben & Jerry's, BDS, and why the Ice Cream maker has truly caused a "Rocky Road" for themselves.

Click HERE to join us on Facebook Live for Services
&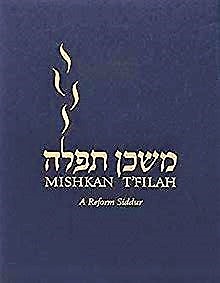 Click HERE to download tonight's prayer book
Please see below for VIRTUAL service information.
This weekend, choose any from any and/or all:
Friday Night Shabbat Service - 7:30PM
Saturday Torah Study - 10:00AM
Saturday Jewish University - 1:30PM.
If you need to reach Rabbi Steven Rosenberg his number is 956-566-9328.
___________________________________________________________________
Virtual Nosh and Drash
Shabbat Service with Torah Study
with Rabbi Rosenberg set at 10:00am PDT
on Saturday mornings. (readings will appear on screen during Torah Study.)
The Lord did not set His affection on you and choose you because you were more numerous than other peoples, for you are the fewest of all peoples.
(Deut. 7:7)
The fewest of all peoples?

What has happened to all the promises of Bereishit, that Abraham's children would be numerous, uncountable, as many as the stars of the sky, the dust of the earth, and the grains of sand on a seashore?
The simple answer is this. The Israelites were indeed numerous compared to what they once were.
We will study the answer in depth..
https://rabbisacks.org/wp-content/uploads/2021/07/The-Fewest-of-All-Peoples-Vaetchanan-5781.pdf
Click HERE to join TORAH STUDY on ZOOM
_____________________________________________________________________
Virtual Jewish University:
Saturday, July 9th, 1:30 PM
We will continue classes in the Fall
Click to join Jewish University on ZOOM!
__________________________________________________
FROM THE DESK OF RABBI ROSENBERG
Dear Friends,
Join us for Friday night Shabbat services on Facebook live at 7:30pm. It is such a pleasure to have so many people be part of our local and nation-wide Shabbat community joining us via livestream every week. It is a wonderful blessing to share Shabbat with all of you.
Torah Study will be on Zoom at 10:00am this Saturday morning.
As we are beginning to create our Fall and Spring schedule of programming, I would very much like to hear from you. Please send me your suggestions and ideas for classes, lectures/speakers or any other activities you would like to see at Temple Isaiah. Please email them to rabbisteven.rosenberg@gmail.com or via text/voice at 956.566.9328.
A reminder that our bereavement group is held on Wednesdays at 7:30pm. This group is for anyone going through many different kinds of loss and grief. We will begin weekly on a private Zoom channel. Please email me at rabbisteven.rosenberg@gmail.com if you are interested in joining the group. You can also click on the Zoom link in this edition of the Shabbat-O-Gram.
July also means we are busy getting ready for the High Holidays and yes they are early this year! Erev Rosh Hashanah begins on the evening September 6th. We are very excited about this year's services, as well as a great cantorial and musical team that we have assembled. This year we will be joined by the incomparable Hazzan Star Wahnon, Celebrated Pianist Dr. Rosalind Wong; the amazing Cellist, Hillary Smith; additional Tefillah, Dr. Sarah Sela and ba'al Shacharit, Ba'al Tekiyah David Bent.
This is going to be a truly wonderful High Holiday season.
We truly are privileged to be part of such a Vital Center for Jewish Life. Let us continue to build, grow and thrive.
Shabbat Shalom,
Rabbi Steven Rosenberg
Have a question or just need to talk....

Please feel free to reach out to Rabbi Steven Rosenberg, he's here for all of us!

That includes YOU!
Contribute to our Gesher Fund!
All new Coffee with the Rabbi coming soon!

Stay tuned for details... new date and time!
S
Sisterhood of Temple Isaiah
for more information please contact:
Melanie at 817 422-2547
or Kerry at 949 910-4956
Update this content.
Mon, July 26 2021
17 Av 5781
Today's Calendar
---
Friday Night
Shabbat Day
Temple Closed

: 12:00am
Havdalah

: 8:29pm
Upcoming Programs & Events
---
Candle Lighting
Havdalah
Motzei Shabbat, Jul 31, 8:29pm
Shabbat Mevarchim
View Calendar
Mon, July 26 2021 17 Av 5781