Temple Isaiah is an inclusive and welcoming congregation. We encourage participation from all who seek a connection to Jewish life and want to be part of our sacred community. We are committed to being an open tent, a place that welcomes all people regardless of background, who are seeking a caring and compassionate congregation, dedicated to a contemporary, progressive and joyful expression of Judaism.
All adults and teenagers (12+) must be fully vaccinated against COVID-19 to attend services.
Proof of Vaccination is required and can be shown at the door.
Please see below for IN-PERSON service information.
This weekend, choose from any and/or all:
Friday Night's:
Wine & Cheese Happy Hour - 7:00pm
Shabbat Service - 7:30PM
SATURDAY'S:
Nosh & Drash 10:00am
Shabbat Service and Study
Join Rabbi Steven Rosenberg
If you need to reach Rabbi Steven Rosenberg please call/text 956-566-9328
It's that time again and we are very EXCITED to let you know that once again we will not be raising our dues for
2022 -2023 Membership renewals!
A BIG thank you to our wonderful volunteer Irwin Sacks for getting the Membership packets out last week!
Be sure to get the "Early Bird" discount and renew before July 31st, 2022!
If all your previous information remains the same, even if you have a couple of minor changes, call Shawna in the office at 760-325-2281 and she will be happy to take your credit card over the phone - this is the fastest and easiest way to renew!
As always, thank you for your support and being a part of our wonderful community.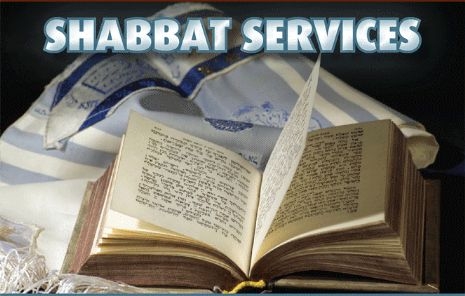 Friday, August 12th, 2022 at 7:30 PM
The Shema. It is all about coming together as ONE.
Welcoming Cantor Ken Cohen!

join Rabbi Rosenberg this Friday night Shabbat! Along with pianist Joel Baker.

Click HERE to join us on Facebook Live for Services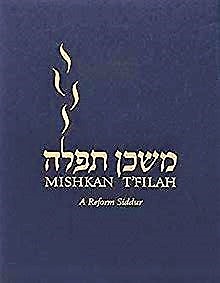 Click HERE to download tonight's prayer book
___________________________________________________________________
.
Join Rabbi Rosenberg at 10:00am
Nosh and Drash Torah Study followed by joyous Shabbat worship
Vaetchanan(I Pleaded") opens as Moses describes his pleading with God to be allowed into the Land of Israel. Moses warns the Israelites not to pursue idolatry and recounts the giving of the Ten Commandments. The portion also contains the Shema, a declarationof faith and a central text in Jewish prayer.(1)
https://reformjudaism.org/learning/torah-study/torah-commentary/what-torah-requires-us
Click HERE to join TORAH STUDY on ZOOM
FROM THE DESK OF RABBI STEVEN ROSENBERG
As we transition from Tisha B'Av to the High Holy Days, we come across this week's Torah reading, Vaetchanan. The difference could not be clearer: the Ninth of Av where Jews were the most apart and engaged in baseless hatred which ultimately led to the destruction of the First Temple in 586 BCE and Second Temple in 70 CE. However, in this week's reading, we come across the most important words of our faith: Shema Yisrael, Adonai Eloheinu, Adonai Echad: Listen Israel, Adonai is our God, Adonai is One.
In essence this means that God is One, not in separate parts, but completely whole. For us to emulate God's Holiness, we as a community and people need to be whole as well. The idea of the Jewish people as One Family, has been the thread which has held the tapestry of Judaism together for thousands of years.
Between now and The High Holidays, that is our goal and mission, how we as a loving Jewish community can be whole, how we can be Echad.
As the song way back from the 1960's goes:
"Come on, people now
Smile on your brother (and sister)
Everybody get together
Try to love one another right now"
Please join us Friday night, August 12th at 7:30pm for inspirational Shabbat services followed by an Oneg, sponsored by Rabbi Steven Rosenberg and Dr. Sarah Sela in honor of welcoming Cantor Ken Cohen and in memory of our Rabbi's mother, Joyce Rosenberg. We thank Mitchel Karp for plating this wonderfully delicious array of artfully prepared food after services.
Musical Shabbat!!
Dr. Sarah Sela joins me in welcoming Cantor Ken Cohen on the bima, along with pianist Joel Baker.
My Friday Night Topic will be:
The Shema. It is all about coming together as ONE.
Our wine and cheese Shabbat Happy Hour begins on Friday night at 7:00pm.
Nosh and Drash Torah Study begins at 10:00am this Saturday morning, August 13th followed by joyous Shabbat services. Join us as we study and discuss parashat Devarim.
Our High Holiday planning is underway! If you would like to participate in either Rosh Hashanah or Yom Kippur services, please get in contact with me. It would be wonderful to have more guest readings this year and other honors as well.
It is indeed our community that sustains and nourishes us. Let us continue to be there for each other both in times of joy and sorrow. Now more than ever, as we have safely opened our Temple to in-person services and events, let's make every effort to be present and engaged, for that is how we keep our congregation strong and vital.
We continue to wish Doug Refuah Shelaymah, may God bless him with strength and health, both of body and spirit. It is wonderful to see Doug back at Shabbat services!!
We are blessed with such a special community here at Temple Isaiah, may we continue to be the vital Center for Jewish Life throughout the Coachella Valley for many years to come.
I am always available, if you would just would like to visit for a while, either in person or by phone, video chat or text/email. Please feel free to get in touch with me.
Shabbat Shalom,
Rabbi Steven Rosenberg
rabbisteven.rosenberg@gmail.com
956.566.9328
Click here to join Re-Introduction to Judaism!
Click HERE to on Wednesdays at 7:30 PM to join Zoom for the Bereavement Group.
The Temple's Bereavement Group, led by Rabbi Steven Rosenberg, meets each Wednesday and is open to those who have experienced any kind of loss. this has been a challenging year, especially with the pandemic. Our group will be a safe, caring and compassionate environment to explore grief and healing. To participate, email the Rabbi at rabbisteven.rosenberg@gmail.com
Have a question or just need to talk....

Please feel free to reach out to Rabbi Steven Rosenberg, he's here for all of us!

That includes YOU!
A big thank you to those that have purchased one of these very special leaves for your loved ones.
Wedding season is upon us!
Think of a leaf that will last a lifetime, as a
blessed gift to the couple!
Call the temple at 760-325-2281 to order now!
Sisterhood has reorganized
Congratulations to the newly elected officers:
President, Linda Lewensohn

Vice President, Melanie Garver

Secretary, Robyn Elzufon

Treasurer, Wendy Solomon
Membership Chair: Kerry Turner
Sisterhood has BIG plans** for a busy year and hope you will join the upcoming events for the new year.
Can't wait to see you!
**All adults and teenagers (12+) must be fully vaccinated against COVID-19 to attend services. Proof of Vaccination is required and must be sent or emailed to Shawna at the Temple office. Face masks are also required at all services.
Click on the Sisterhood application to download.
Sisterhood of Temple Isaiah
for more information please contact:
Linda Lewensohn 818-469-0558
Mon, August 15 2022
18 Av 5782
Today's Calendar
---
Friday Night
Wine and Cheese Happy Hour

: 7:00pm
Candle Lighting

: 7:14pm
Shabbat Service

: 7:30pm
Shabbat Day
Temple Office Closed
Torah Study

: 10:00am
Havdalah

: 8:06pm
This week's Torah portion is

Parshat Eikev
Candle Lighting
Havdalah
Motzei Shabbat, Aug 20, 8:06pm
Shabbat Mevarchim
View Calendar
Mon, August 15 2022 18 Av 5782